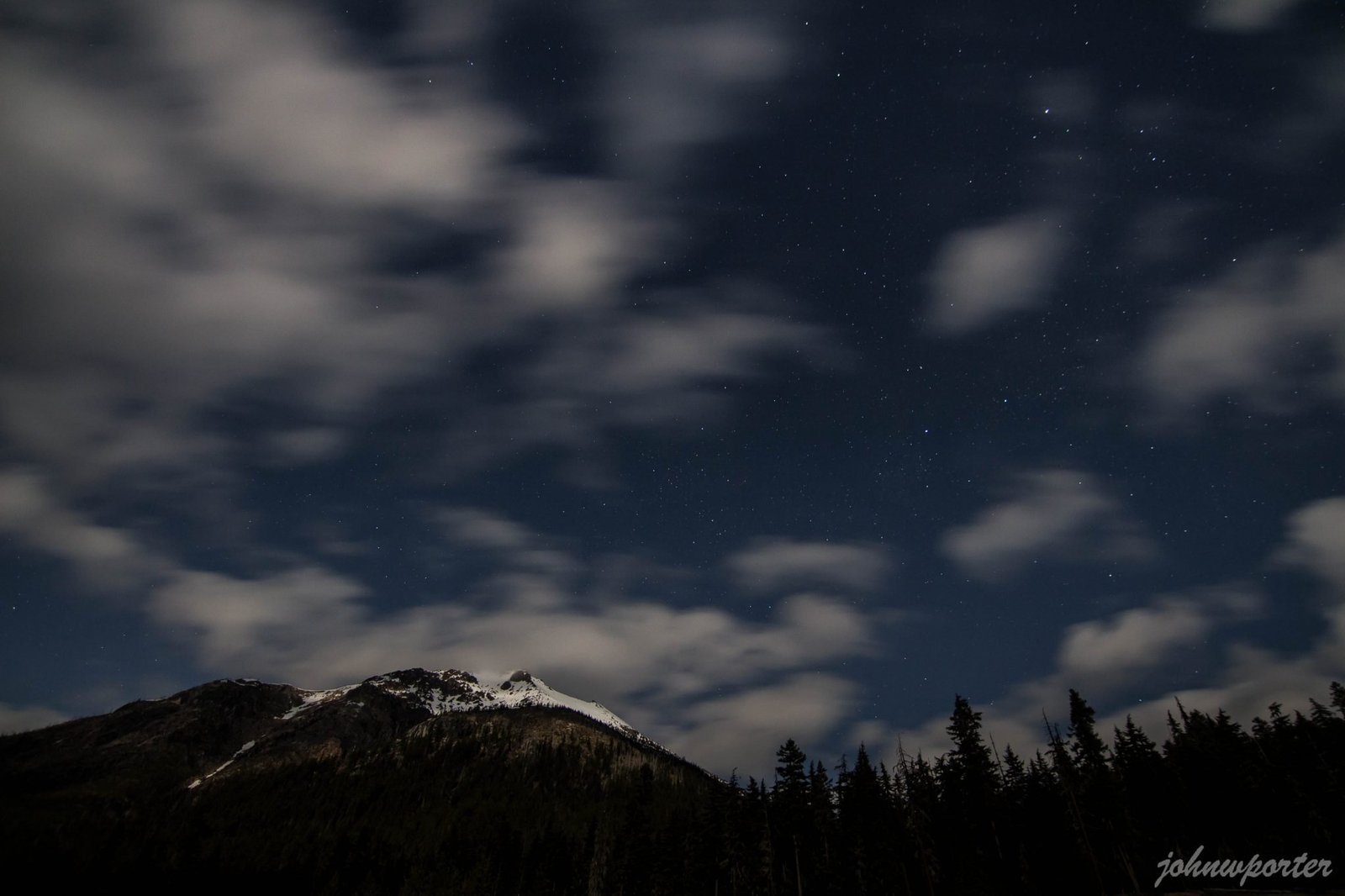 See more trip photos here.
The Lowdown on Mount Hardy
Access: Swamp Creek
Round Trip: TBD
Elevation Range: 3960′-8080′
Gear: helmet, ice ax, microspikes, snowshoes
GPS Track: available
Starting out
Rather than making the three-hour early on Saturday morning, the yellow pup and I car camped Friday night. We slept in the pullout parking area off Highway 20 so that we could get an early start. The mostly sunny weather forecast turned out to be a gorgeous day. This mountain had excellent, abounding view. But it requires some bushwhacking and route finding in the lower elevation.
We walked a short distance on the road and crossed Swamp Creek. Then we turned off into the woods on the north side of the highway. SummitPost indicated that there was a faint climbers' path to follow, but we never came across it. But I did see one red flagging on a tree branch at the beginning but none after that.
See more trip photos here.
Scrambling up onto South Slope
We spent the first thousand feet in getting around brush that turned into tall bushes with down trees in between. As the terrain opened up beyond 5300′, we began to leave the shrubs behind. But with it came the down trees on south slopes. But I much preferred that than bushwhacking. Views to the south became more and more excellent from this point forward.
Snow appeared around 6000′ to the summit. I put on snowshoes at 6500′ when the snow became a bit punchy and slushy. So glad I had brought them! The south slope was a tad steep and icy. So we stayed close to the south ridge from 7000′ onward. I kept my ice ax in hand just in case.
See more trip photos here.
Mount Hardy Summit
The summit was not visible until around 7900′ where the ridge gradually leveled. There looked to be a corniced cirque with the cliffs in front of us. So we bypassed the sketchy part by getting around on the left side while staying close to dry rocks. Going this way, we eventually connected with the gully leading to the summit. That section felt steep, and it was icy in places. I brought crampons, but only used microspikes to finish the scramble.
What a gorgeous day out in the wilderness! It was everything I pictured plus more. There was more snow than anticipated. First thing I did after we got up to the summit was to check out the north side. The pup and I climbed the two closest peaks last summer: Golden Horn and Tower Mountain. They looked picturesque covered in snow.
There were many high points both near an far. They included Black Peak, Silver Star Mountain, Mount Logan, Eldorado Peak, Mount Ballard, Azurite Peak, Glacier Peak, and Jack Mountain.
See more trip photos here.