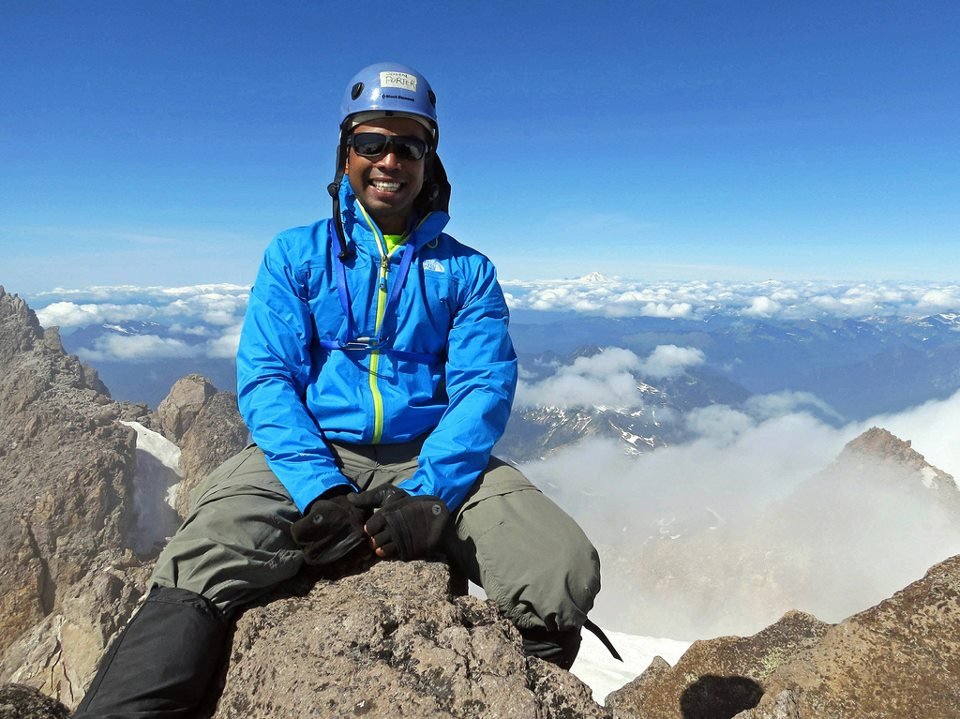 Photos from this trip can be found here.
A popular Mountaineers basic glacier climb with a mile-long wait list. I lucked out and got bumped up to the regular list when a student dropped out at the last minute. I couldn't recall the last time when weather was this nice over Labor Day weekend. We had gorgeous weather during the entire trip.
Summit had been enshrouted in persistent clouds from the time we got onto Cool Glacier until the time when we arrived at the base of the summit block. Miraculously, just as we began the final 800′ of scramble the clouds slowly lifted. We were treated with panoramic views on the summit during our stay.
Great trip with a solid climbing group, looking forward to next season.
Access: North Fork Sauk River Trail (#649)
Gear: helmet, ice axe, crampons, snow, rock