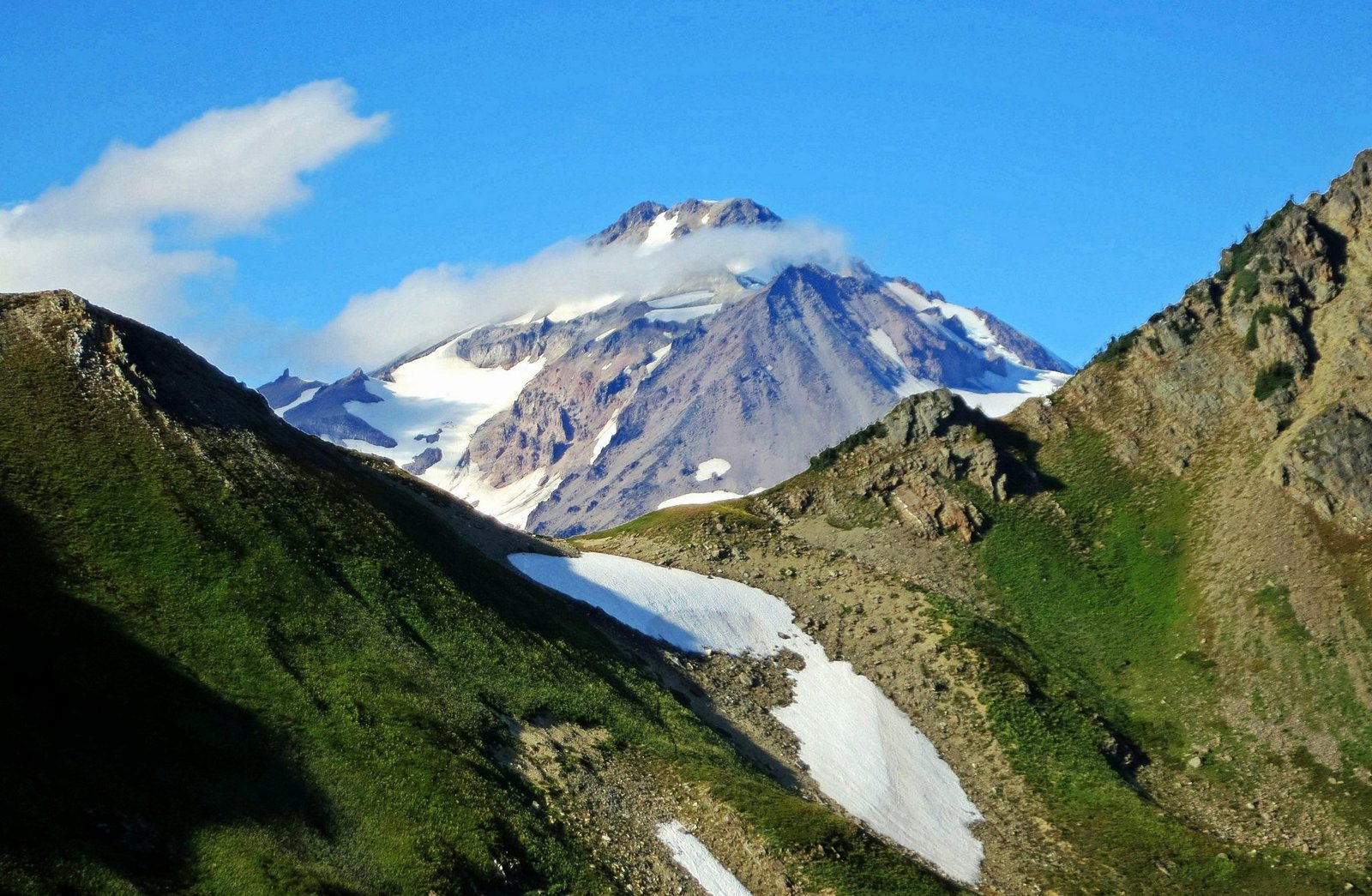 See more trip photos here.
The Lowdown on Glacier Peak
Access: North Fork Sauk River Trailhead
Round Trip: TBD
Elevation Range: 2080′-10520′
Gear: helmet, crampons, snow, rock
GPS Track: available
Overview
This Mountaineers glacier climb was very popular. As a result, many students in the basic climbing course fought hard for a spot on listed trips. Then again, all classic climbs usually had a mile-long waitlist and impossible to register. But I lucked out at the last minute when a student canceled. So I, in turn, moved up to the official list!
I couldn't remember the last time the weather forecast on Labor Day weekend was this promising. Then the weather turned out to be gorgeous during our entire trip.
See more trip photos here.
Approach on Day One
The approach through Mackinaw Shelter to White Pass felt like forever. But I was glad to have other teammates to help pass the time and the boredom. We made food and layer breaks along the way while keeping a good pace. The first sighting of the top of Glacier Peak just took my breath away.
Glacier Peak Climb on Day Two
Persistent clouds had been concealing the summit ever since we got onto Cool Glacier. Then it continues through to the time when we arrived at the base of the summit block. But by the time we began the final 800′ of the scramble, the clouds miraculously lifted suddenly. As a result, views were abounding during our extended summit stay. We enjoyed a variety of baked goods on top.
See more trip photos here.
Outro on Day Three
The exit on day three also felt like forever. But it was the part from the shelter back to the trailhead felt like an eternity! It was a memorable trip with a solid climbing group. I very much looked forward to the next season.
See more trip photos here.