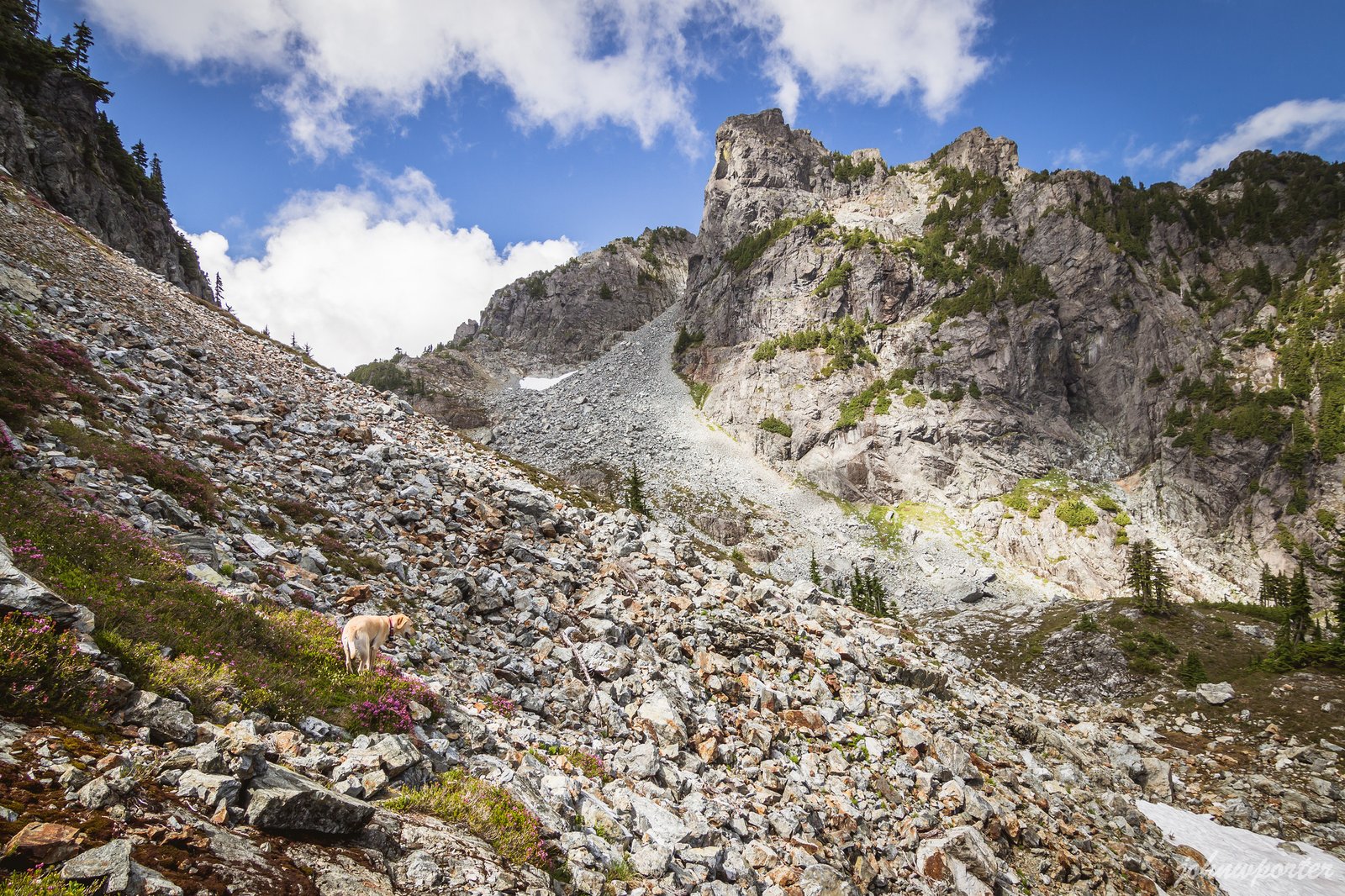 Photos from this trip can be found here.
Another super late start past noon. This one has been on the back burner list for a few years, and I finally found time to tackle it this season.
Crux of the climb was probably locating the trailhead. Luckily there's a good write-up on SummitPost by gimpilator with a detailed hand drawn map to help getting to the starting point.
Lower half of the climb was fairly steep, but once reaching meadows below Tailgunner the terrain eased up. Pup and I lost the climbers trail near upper basin and almost stepped right into the alder mess.
Once on the north side of the peak, the narrow ledge leading up to the summit could very well be another crux when snow is present. Thank goodness that wasn't a concern this time of the year. Clouds rolled into the area just just before we got to the summit and views were scarce on top. Gunn Lake glistened with sunlight poking through the clouds from the Index side.
On the descent clouds started to dissipate, so we made a quick stop below the south face to get photos of the southern peaks that we had missed earlier. We also made a stop on Tailgunner to get a good look at Gunn and other notable peaks like Merchant, Baring, and Townsend. I found portions of the trail we missed on the way up. Obviously I wasn't paying attention because there were even cairns leading the way! Got back to the car just after dark.