The Twisp Slam was physically demanding for all three of us. The first day was long. So we had very little sleep in between climbs. But the great thing about climbing these two peaks was we did not have to backpack. It was a beautiful weekend.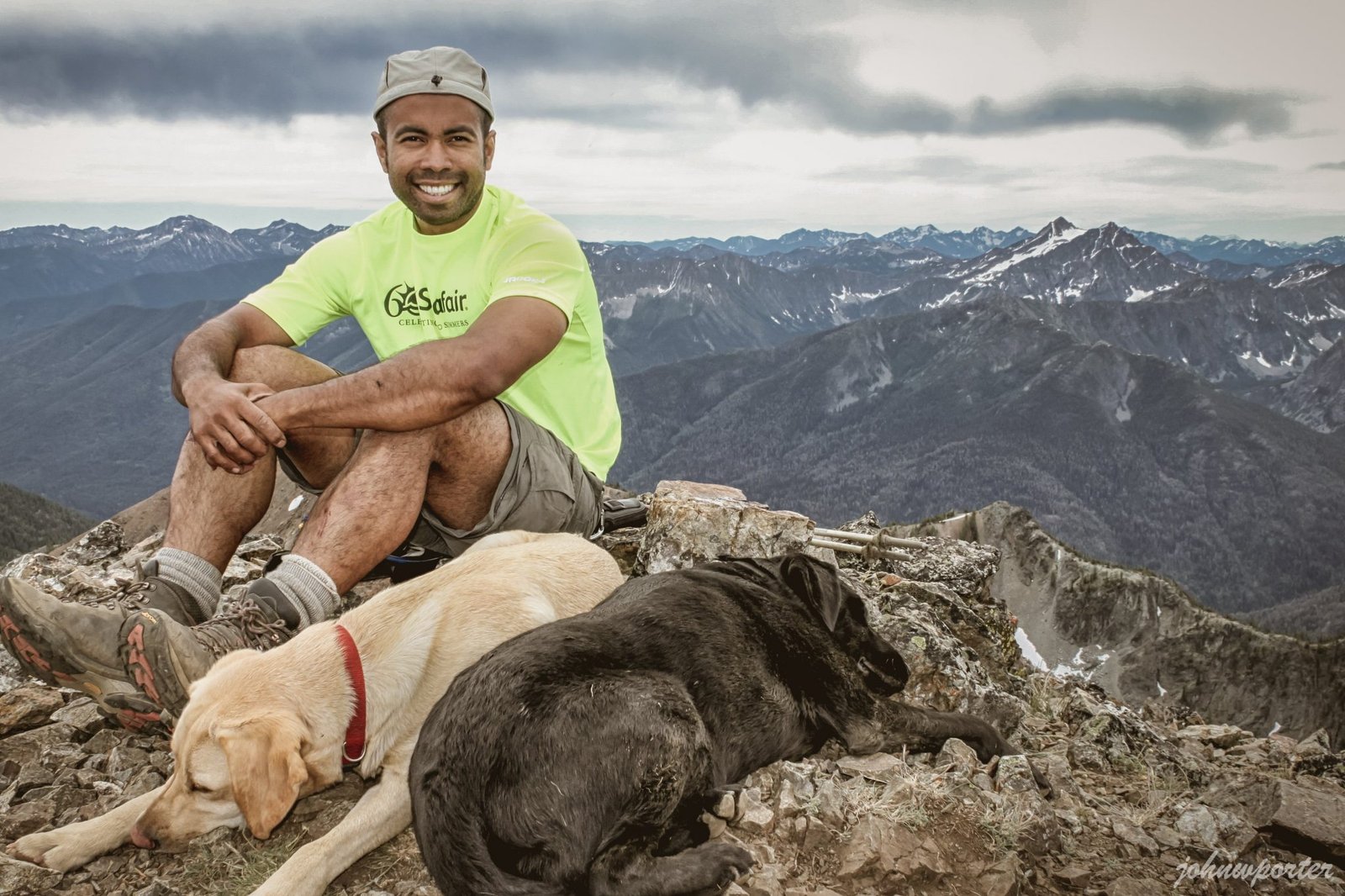 See more trip photos here.
Twisp Slam at a Glance
Twisp Slam = Reynolds Peak + Abernathy Peak
特威斯普滿貫=雷諾茲峯+阿伯納西峯
Reynolds Peak of Twisp Slam
Going up to the head of the Reynolds Creek Basin took forever. Because of the lack of snow, we needed to bypass massive down trees. So it took us a while to get through the forest. The shrubs and slide alder add more salt to the injury.
Reynolds Peak was a big mountain. So every section took a while to go through. I had to be creative with route finding. So we could all continue without issues. It took us all morning to just get up to the snowfield. But when we were on the rocks, later, the scramble became easier.
See more trip photos here.
Reynolds Peak Summit Plus Views
Before the trip, I saw that the USGS had tagged northwest peak as the real pinnacle. But glad it wasn't. It was evident that the high point had the wrong label when we saw it from the actual summit.
After soaking in the views, we slowly made our way back down. The sun had just set after we made it back on the trail. Then we hiked back to the car in the dark.
See more trip photos here.
Abernathy Peak of Twisp Slam
The next morning, we went to Scatter Lake Trailhead, bright and early. Trail junction signs were a little confusing. Oddly, some were pointing in the wrong directions. But the way to Scatter Lake was straightforward. Later, the path ended just past the lake.
Scatter Lake nestled at the head of the basin below Abernathy Peak. As we went up on scree, a man was coming off the top. The weather later turned partly cloudy up on the summit. But glad it wasn't windy. The pups had used up all their energy. So they took a long nap after lunch.
See more trip photos here.
Outro
It was great to see peaks we had climbed in the past few weeks. There were the Spirit Slam and the Wish Slam. Gardner Slam waved at us from the north. I wanted to climb them before the end of the summer. But I wasn't sure if it was going to happen.
It took little time to go back down to Scatter Lake. So I let the pups played in the water for a bit. Then we slowly made our way back down the mountain. And it was still light out!
See more trip photos here.