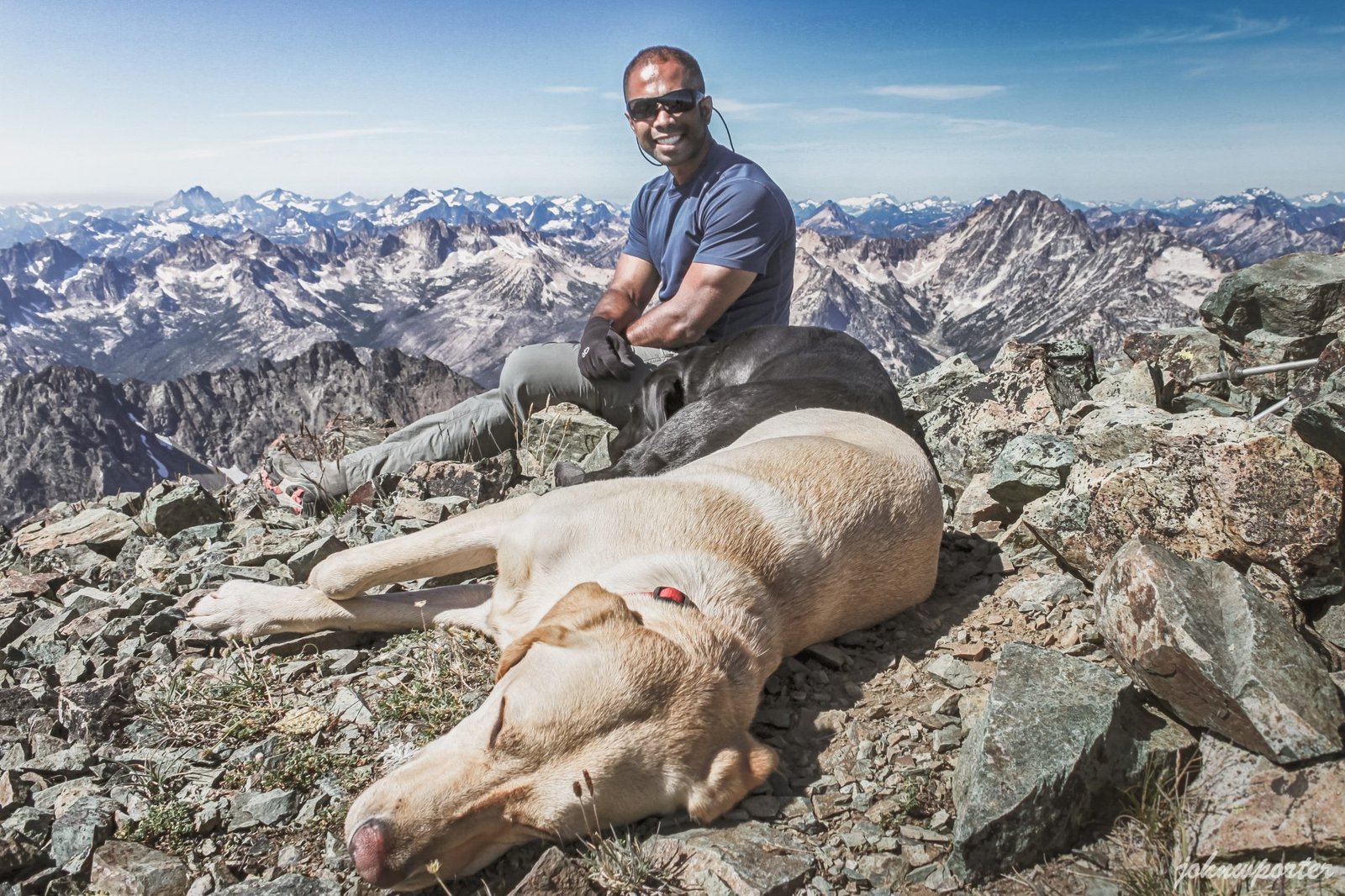 Photos from this trip can be found here.
Gardner Slam = Gardner Mountain + North Gardner Mountain
加德納滿貫=加德納山+北加德納山
Our last backpacking trip before the starting of fall. Approach to camp felt like forever, but we were able to keep ourselves entertained along the way. Gorgeous weather during our stay, and the long scramble and ridge traverse definitely wore out the dogs.
From Gardner to North Gardner we needed to traverse a craggy section to get to Point 8487, but wasn't too bad. Our only wildlife sighting on this trip was seeing a group of nine mountain goats in the gully from the ridge. They began to move away the minute they spotted our presence.
So long Lake Chelan-Sawtooth Wilderness. We'll be back to visit next summer!