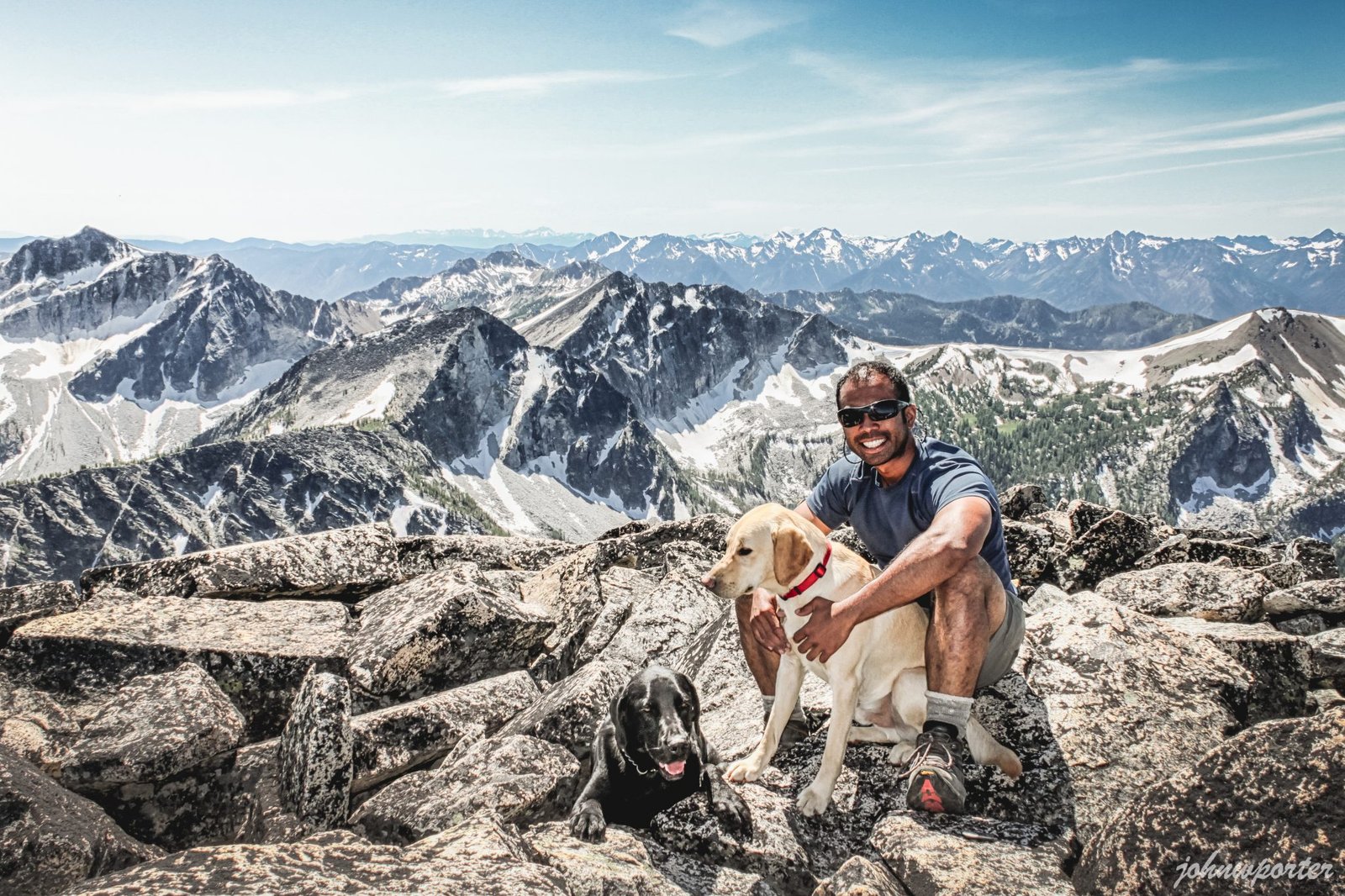 See more trip photos here.
The Lowdown on Wish Slam
Wish Slam = Star Peak + Courtney Peak + Oval Peak
欲望滿貫=星峯+寇特妮峯+橢圓峯
Access: Wolf Creek Trailhead
Round Trip: TBD
Elevation Range: 3920′-8795′
Gear: helmet, crampons
GPS Track: available
Overview of the Wish Slam
Last week we climbed Rooster Mountain (The Ark) close to home. So this weekend, I thought we'd go someplace farther by climbing Star Peak, Courtney Peak, and Oval Peak. This trip turned out to be the most physically challenging one for the pups to date. But we somehow managed to do the approach and climbed three peaks on day one. Then we climbed the final peak on day two on our way out.
It was another weekend with gorgeous, albeit hot, weather. Gray Peak was optional. But I couldn't resist it after seeing the proximity from Courtney Peak. The pups and I were low on energy after climbing Star Peak and Courtney Peak. So we took a power nap on top of the latter. Later we traversed to arrive Gray Peak summit just as the sun was setting. Then we scrambled back down to camp in the evening.
See more trip photos here.
Oval Peak Plus Outro
Oval Peak took us the longest to climb. It involved the longest approach of all four high points we climbed in the last two days. I must've put the pups through hell as they slept through our group photo session. We couldn't stay too long at the top because of the heat and the lack of trees for shading.
Good thing we left our packs by the junction before heading up to Oval Peak. There was no way the black lab would want to carry his backpack to the top and back.
See more trip photos here.
One more slam down!