The weather outlook worsened as the weekend drew near. So I had to forego Saturday due to the high possibility of rain and snow. Then I decided on another objective doable in two days. I had forgotten to check the latest conditions on Thunder Creek Trail before the trip. Interestingly, the Marblemount Ranger Station also didn't mention the washed-out bridge.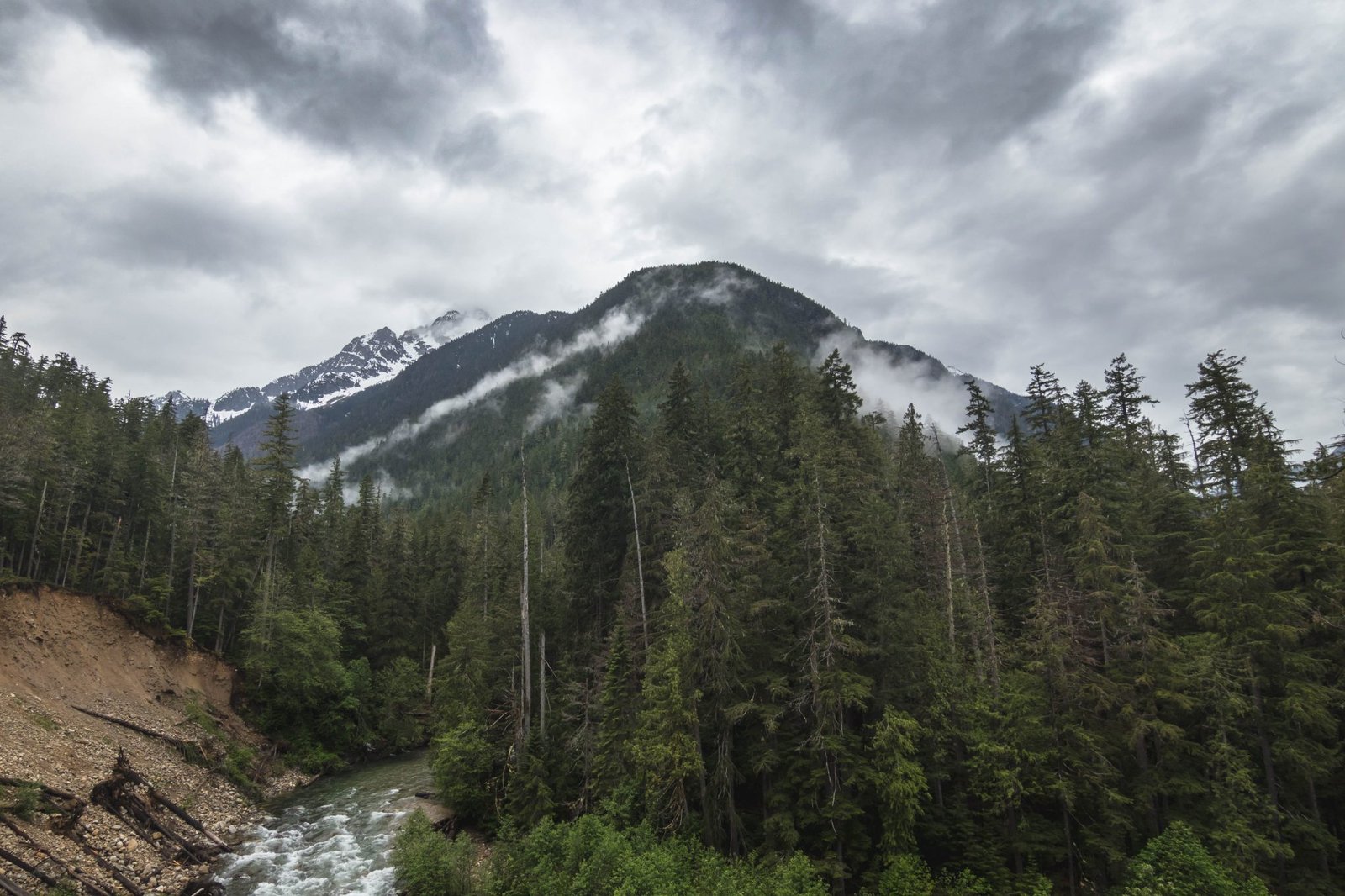 See more trip photos here.
Thunder Creek Trail at a Glance
Access: Thunder Creek Trailhead
Round Trip: 13 miles
Elevation Range: 1240′-2000′
Gear: none
GPS Track: available
Thunder Creek Trail
The pup and I spent our first night of the season car camping just off Highway 20. The next morning, we woke up early to get ready for the trail part of the approach. We arrived at the Thunder Creek Trailhead shortly before 7 AM under a cloudy sky. Holiday campers had crowded the Colonial Campground; it was full.
I remember the last time I walked on this trail, and that there wasn't a whole lot to see. The path stayed in the dense forest most of the time, with the occasional views through small openings. Once we crossed the bridge, we were along the east side of Thunder Creek for the remainder of the hike. We met three groups on the way in, and all of them had come from McAllister Camp at mile 6.5.
See more trip photos here.
En Route to McAllister Hiker Camp
Trail work had rerouted hikers off of a stretch of the muddy trail beyond Neve Camp. I also remembered the massive landslide by the major clearing. Soon after we hiked past the McAllister stock camp, we came upon the hiker camp junction. But just as we were preparing to cross the bridge over Thunder Creek–um, there wasn't one! That's when I realized I should've checked with the ranger station of the current trail conditions.
The pup and I spent the next two hours trying to ford the creek but to no avail. Oh well! Guess now we had to leave our original plan behind and have fun elsewhere. Though, it was hard to give up plan A when we didn't have a plan B. Ha! But we made a hike out of the outing, with a pack full of gear as my training weight.
See more trip photos here.
Outro
Despite today's cloudy weather, many people still came out to enjoy the day. We met several groups on the way back to the trailhead.
See more trip photos here.