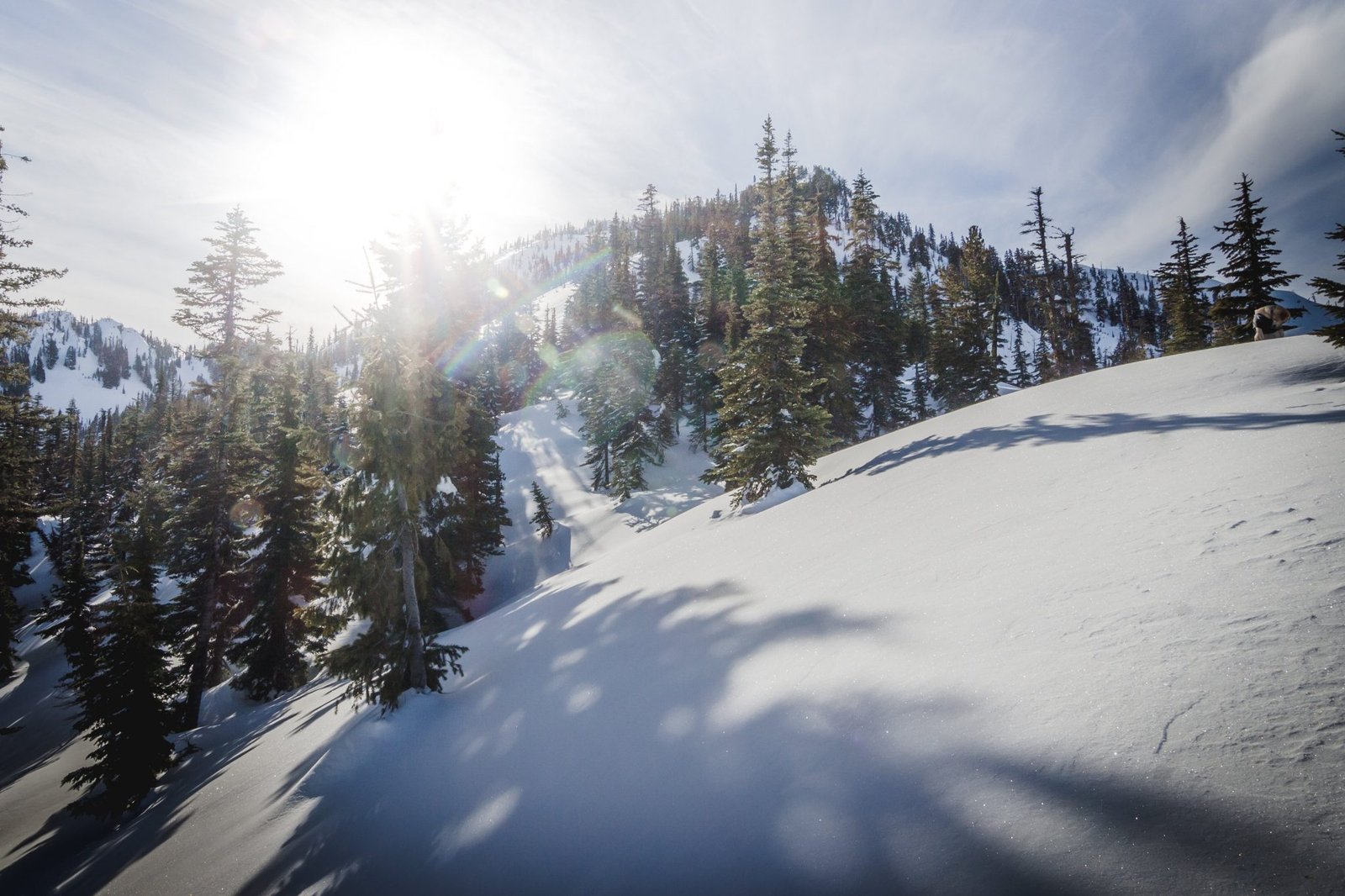 Photos from this trip can be found here.
Red Mountain in Salmon La Sac. For Red Mountain by Snoqualmie Pass in the Alpine Lakes Wilderness, check out these posts.
Pups and I were in the area two and a half months earlier on Thorp Mountain, and before that was nine months ago on Davis Peak.
Salmon La Sac Road was still under a sheet of ice from Roslyn to the pullout before the bridge/NF-46. Road closure to wheeled vehicles meant the possibility of encountering snowmobiles on the two-mile road walk. About a mile in we met two overnight campers on their way out from Cooper Lake. At mile two we turned onto a spur road leading to what normally would be the gravel pit now covered in snow at 2,800′. From there we headed into the forest.
For the next 2,000′ we traversed westward up steep east slopes of Red Mountain's northeast ridge. The ridge wasn't defined until around 4,800′, where rest of the route became more apparent with the forest thinning out. We stayed on or south of the ridge crest alongside the trees and got to the saddle between true summit and the high point to its north. Slopes in the shade were icy, covered in few inches of snow, yet manageable. From the saddle we traversed southward to the summit on the ridge crest.
More snow this time compared with our first trip four years ago. Partly sunny weather turned mostly sunny by the time we reached the summit, views were just as great as the time before. Warm weather up top despite temperature reading at freezing point. After 45 minutes of rest and photos we slowly made our way down the shady and cooler side of the mountain. Icy slopes made downhill traverse from the summit a little difficult, ice ax was very much needed at least getting back to northeast ridge.
The two-mile road walk felt much longer and more uneventful on the way back to the car.
Access: NF-46
Gear: ice axe, snowshoes