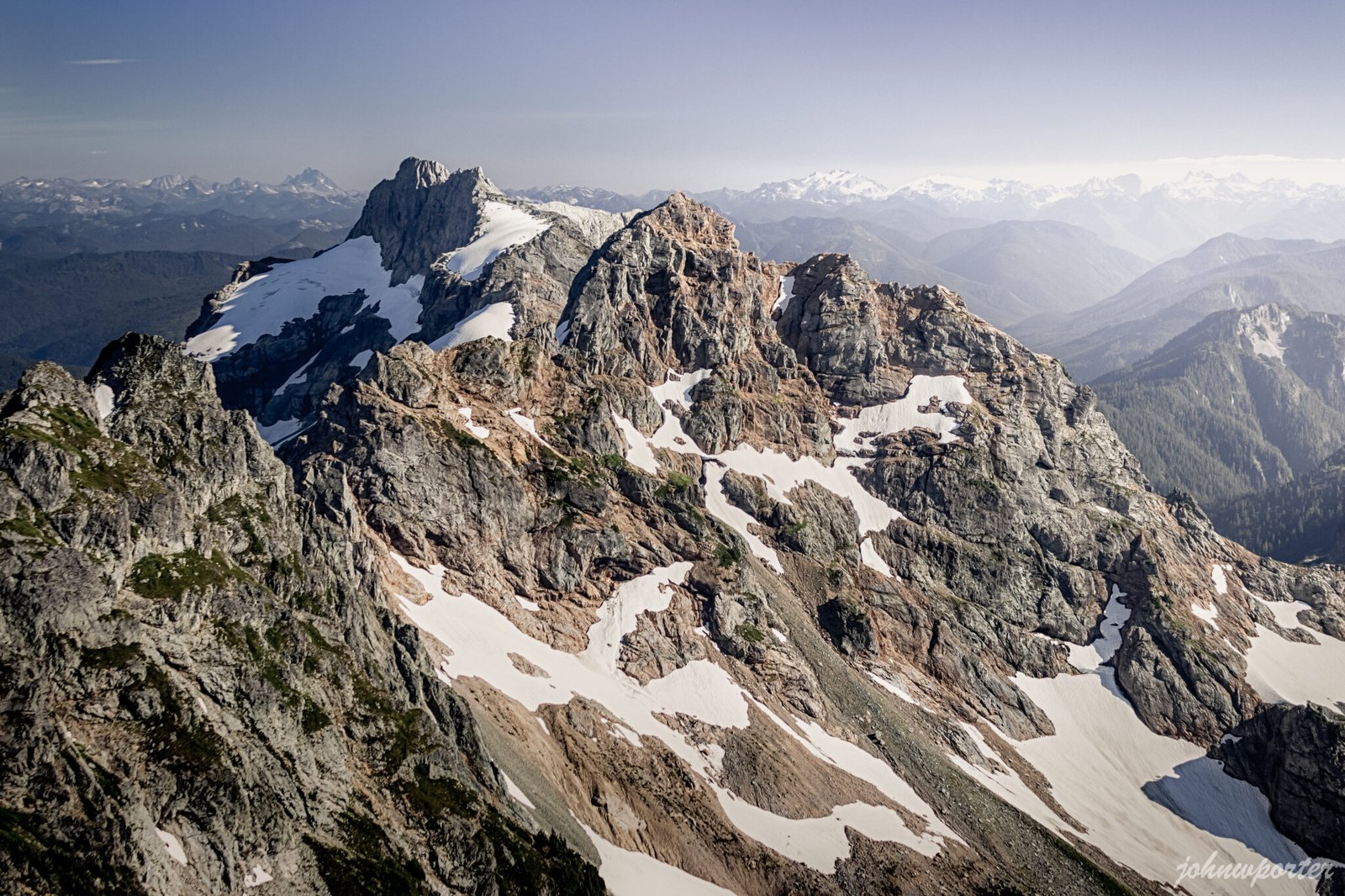 Photos from this trip can be found here.
First peak in the Monte Cristo area this season. The crux was probably crossing log bridge over South Fork Sauk River with a bike. Although without a bike, road walk to Monte Cristo Ghost Town would have taken me a while, pups and I did just that when we visited the ghost town three years ago.
The hike from Monte Cristo to Glacier basin was straightforward, and where the trail sort of disappeared cairns were placed to guide the way. In the basin the trail stayed alongside Glacier Creek to the upper basin, then it started to peter out. At head of the basin I started traveling northeasterly up the steep southwest slopes of Cadet Peak along a red gully. The goal was to eventually reach the southwest ridge to finish.
Some cairns and flagging to guide the way. Class 3 route headed north at about 6,600′ under cliffs, then switched back southeasterly toward the summit block. One certainly could follow southwest ridge to the summit block, but that would involve some unnecessary class 4 to low 5 moves. Final scramble to summit was mostly chossy.
Closest I'd seen Sloan Peak from this direction, probably the best angle of the peak in my opinion. Meanwhile the rest of the Monte Cristo group was staring me in the face from the south.
Got back to Monte Cristo at sunset, followed by a quick bike ride back to Barlow Pass just before it got completely dark.
Access: Gothic Basin Trailhead
Gear: helmet