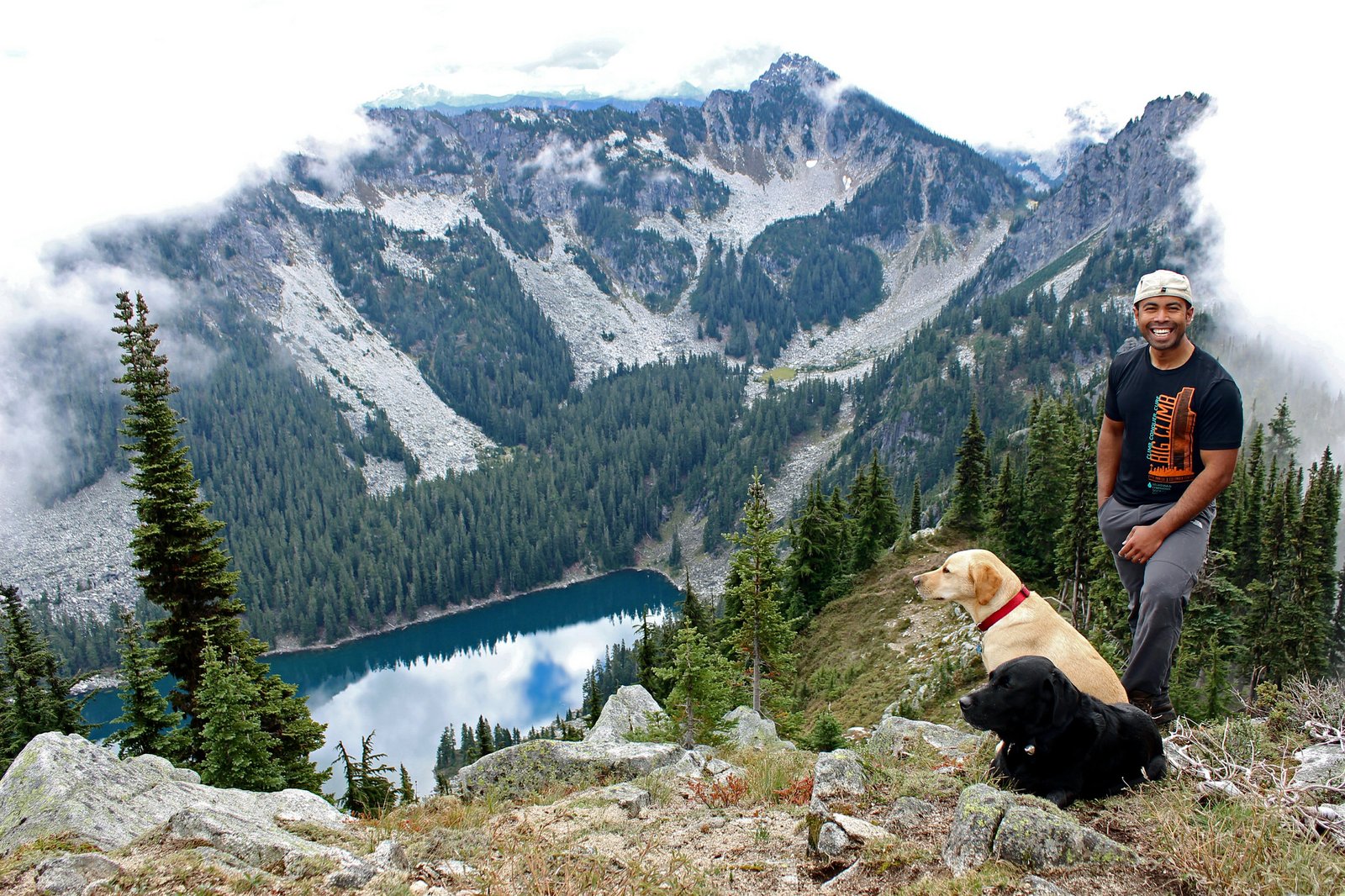 Photos from this trip can be found here.
I had been wanting to do Spark Plug Mountain since summer 2011 but never got around to it. So far I've only been to Surprise and Glacier Lakes, and both trips were done in the snow. I had read some trip reports where both mountains were done in one trip, so I wanted to do both free of snow with the shortening in daylight.
This time I opted to go up via Creek Valley to bypass the lakes, but the drive to the trailhead via Foss River Road was…long. This approach was definitely not appropriate for winter because the area accumulates a lot of snow even in early winter season.
The entire stretch of Deception Creek Trail was in great dhape. We picked up Pacific Crest Trail (PCT) at the Deception Lakes junction and followed the trail all the way to Surprise Pass between the two mountains. I wanted to get up Spark Plug Mountain first and if there was time then go up to Surprise Mountain on the way back.
Luckily, we had enough time to tag both mountains and didn't have to hike out in the dark. Views on Spark Plug Mountain were better than expected, and I was able to see the lakes below as well as some of the nearby peaks. No views on Surprise Mountain as we were socked in the entire time.
During our trip we only saw two other hikers heading to Spark Plug Mountain as we scrambled up to Surprise Mountain. My first time seeing many varieties of mushrooms during a hike. This would have been a mushroom enthusiast's heaven.