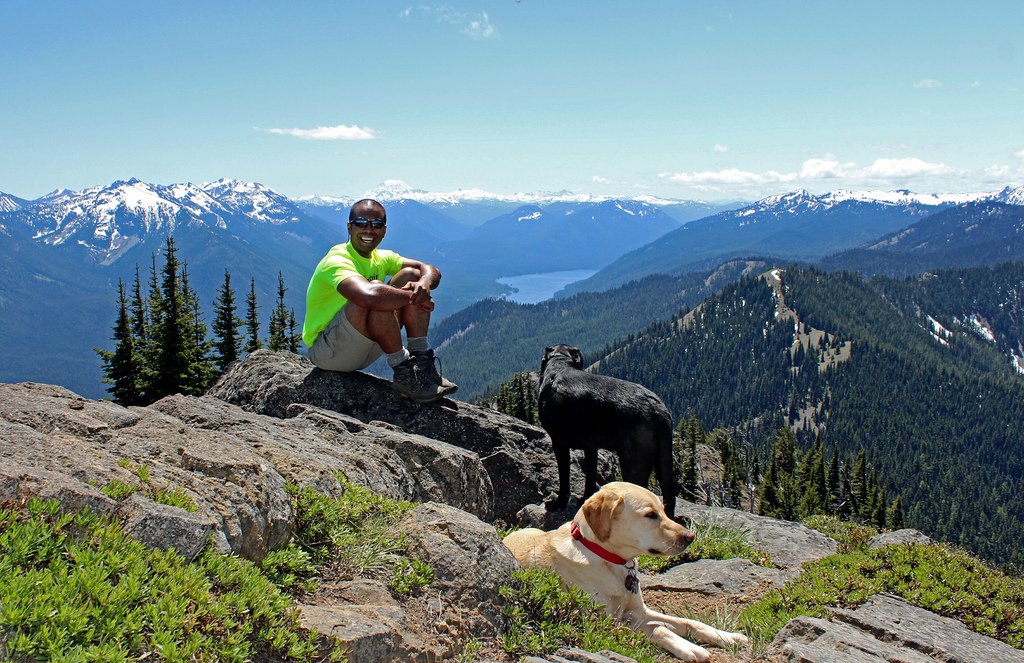 Photos from this trip can be found here.
Boy, was it hot today. Only a few places in lower elevations with intermittent streams to fill water; both pups ended up drinking straight out of my water pack.
Getting to the Bumping Lake area in the wintertime is not as easy, since a large portion of Highway 410 is closed during winter. That would mean to drive all the way to Yakima in eastern Washington and backtrack on 410. Too bad because this would make a great snowshoeing destination.
Views up top were amazing, I was able to see the Nelson Ridge region, Mount Adams, Goat Rocks peaks, Rainier, and even The Enchantments when the sky isn't hazy.