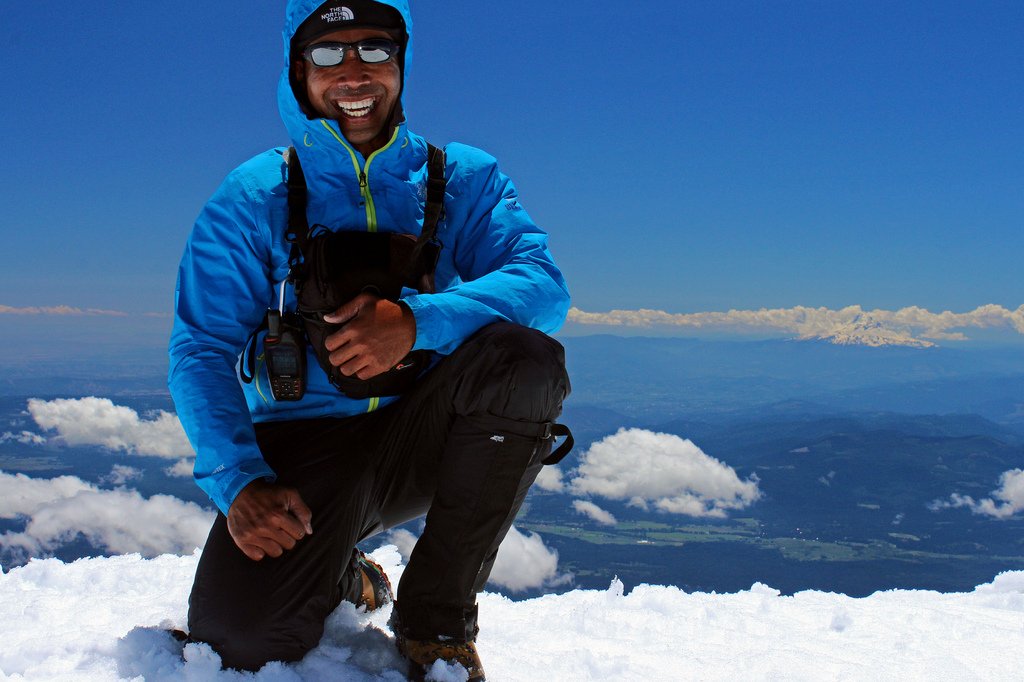 Photos from this trip can be found here.
Mount Adams marked the start of my climbing season. The South Spur route seemed harmless to solo as I read in many trip reports.
It was a long five-hour drive from Seattle and I had about four hours of sleep at the trailhead in the car. Got an early start and made my way to Lunch Counter, the false summit (aka Piker Peak) was in full display after coming out from the clouds below.
Just before getting to Lunch Counter I started getting headaches and was definitely not feeling my best on this day. Thus made the next 2,000-foot climb somewhat brutal. Breaded by the foot of Piker Peak and finally was able to get more water and food in me. After about a half hour break I felt great again!
The rest of the climb to the summit was a piece of cake now that I had felt 100% better. Note to self: "Remember to drink LOTS of water and get some food in my stomach!"
Holy cow, gorgeous views from the summit and I could see every major peak in the area — Hood, Bachelor, Sisters, Helens, and Rainier. Although Rainier and Helens were capped with clouds the entire time I was on the summit, I managed to snap some photos when the clouds dissipated for a few seconds.
This was the first volcanic summit where I was completely alone for the entire duration of my stay, and it was awesome!