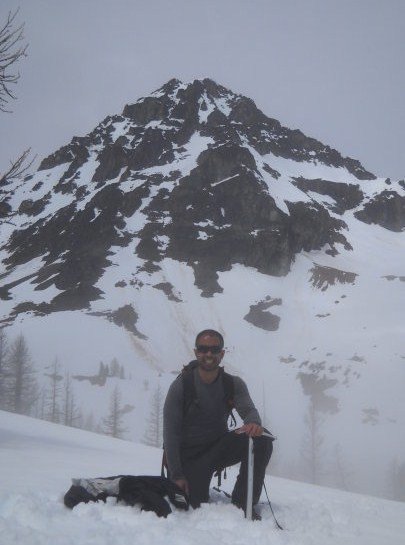 Photos from this trip can be found here.
A friend I met last month on Bandera Mountain invited me and his friend on this trip. First time venturing into North Cascades not knowing what to expect. Long drive to Rainy Pass plus dreary weather elevated the nervousness as we set out to explore the unknown.
Low clouds and rain greatly obscured our visibility. So much for my first visit in the North Cascades. We initially took the summer trail, then scrambled most of the way to where we at least got a glimpse of the peak and some nearby ones before they all disappeared again.
We knew it'd be foolish to continue in this poor weather condition, so we turned around after snapping some photos and hoping for mountains to reappear but to no avail. Never got a clear look at Wing Lake but I knew it was there. Oh, but we did see Ann and Lewis Lakes along the way.
On the way back we tried practicing self arrest but didn't quite know how. Might as well since I bought some gear just for this trip. Still wasn't quite sure how to handle this thing called "ice axe" though. Fun outing with two new friends despite the ishtty weather!