My friend Tim and I first met on Bandera Mountain. Then in June, he invited me to climb Black Peak. We didn't summit because of the terrible weather. But I had my first taste of the North Cascades from that trip.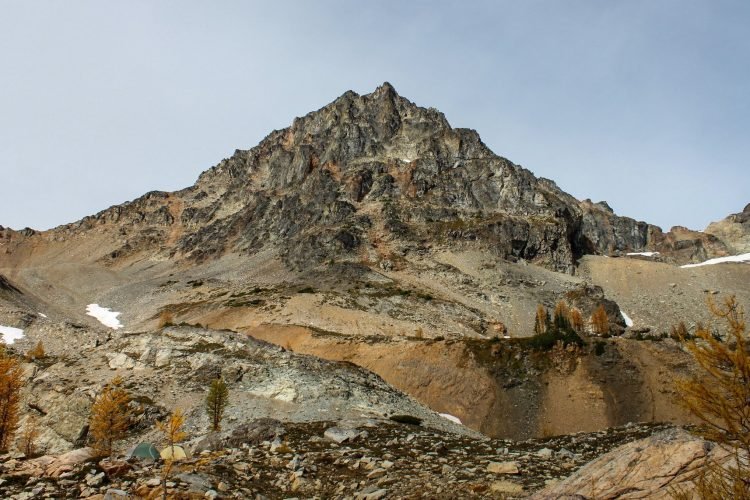 See more trip photos here.
Black Peak at a Glance
Access: Rainy Pass Trailhead
Round Trip: TBD
Elevation Range: 4880′-8970′
Gear: helmet
GPS Track: not available
Dog-Friendly: no pets
A Do-Over
So Tim and I returned to the mountain three and a half months later. But this time, I witnessed the beauty of the North Cascades. And it blew me away completely. I knew I would need to go back and discover more of the incredible views.
It was indeed, a trip to remember. A year later, I found out the peak ranked 17 on the Bulger List (vs. Top 100). It's the 100 highest peaks in Washington State. Then that marked the beginning of a new chapter.
See more trip photos here.