Towertop is another hill by Mineral Lake and the Mineral area. It's also a stone's throw away from the other two hills we've visited recently. So a combo of at least two places in one visit is doable when time allows.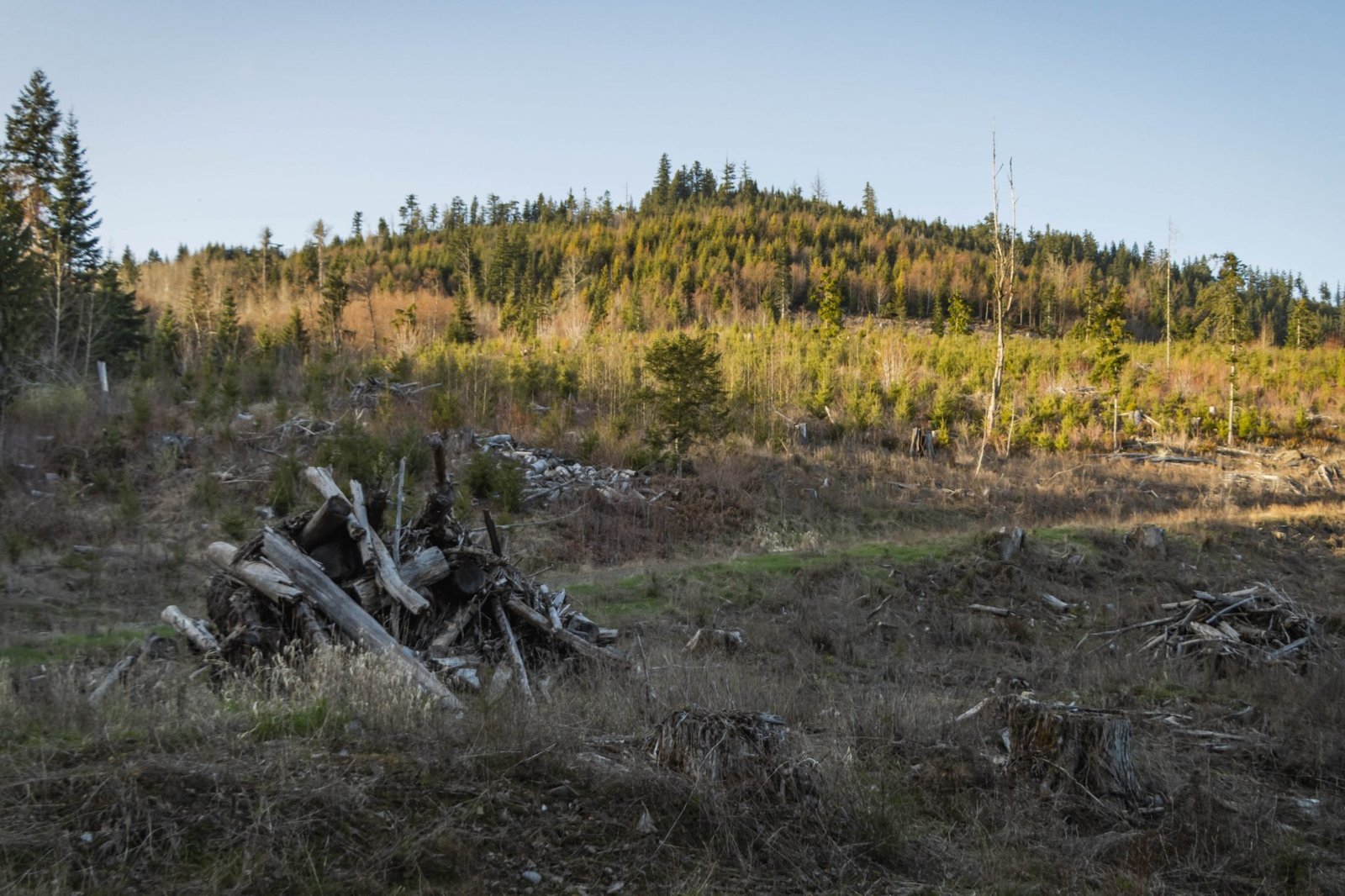 See more trip photos here.
Towertop at a Glance
Access: Mineral Hill Road (access info)
Round Trip: 6.3 miles
Elevation Range: 1520′-2608
Gear: none
Route Info: Joanne Najdzin
GPS Track: available
Dog-Friendly: yes
Towertop by Mineral Lake
Like Spiraltop and Stumptop, Towertop is another lowland hill here. It's also inside the logging area with a gated entrance like the other two. So the odds of seeing heavy foot traffic seems low.
It's our third time visiting Pleasant Valley in one month, and the place has grown on me. Though, it continued to baffle me that we have yet to see anyone on these roads. But, no complaints!
See more trip photos here.
Road Walk
I parked 350 feet south of the gate before one big down tree and lots of trash. A side entrance off Mineral Hill Road with an open gate came in from the west. But I hesitated to go in there in fear of the property company locking it.
It's a straight-up road walk up to the top of Towertop. A few spur paths forked off the main roadway. But they're brushy enough that one wouldn't accidentally wander off and lose their way.
See more trip photos here.
Roadside Attractions
Right off the bat, we saw Mineral Lake next to the road. Despite woodcutting, we couldn't get a full view of the water because of tall trees along the lakeshore. Many tall piles of logging debris scattered the open spaces.
Just under half a mile from the car was the majestic view of Mount Rainier. It looked so close that it seemed like a painting. It was only last summer when I revisited the mountain, but it feels so long ago.
See more trip photos here.
Towertop Summit
An enormous open space below the eastern crest gave a full view of the east. Otherwise, we were in the forest. Later we reached the hilltop tower in under three miles. Then we continued through to the high point in another .25 mile.
Just as I thought, the woodsy hilltop didn't sport any views. But I got a glimpse of Alder Lake through tree branches. I also saw parts of Stahl Mountain and Doubletop to the west. Too bad we couldn't see Mineral Lake from here!
See more trip photos here.
Outro
On the way down, we scoped out several spur roads in the hope of seeing more scenery. But we didn't have much luck. The roadway was the only place to see the volcano. Or much of anything else, for that matter.
There were no activities on Mineral Lake. But we heard noises from the southern end of the water by the boat launch. Other than that, it was just another enjoyable after-work stroll through Pleasant Valley.
See more trip photos here.