Stumptop is a modest hill by Mineral Lake in Pleasant Valley. It's right across the highway from Spiraltop that we visited earlier in the month. Like the other places here, the peak makes an excellent post-work outing.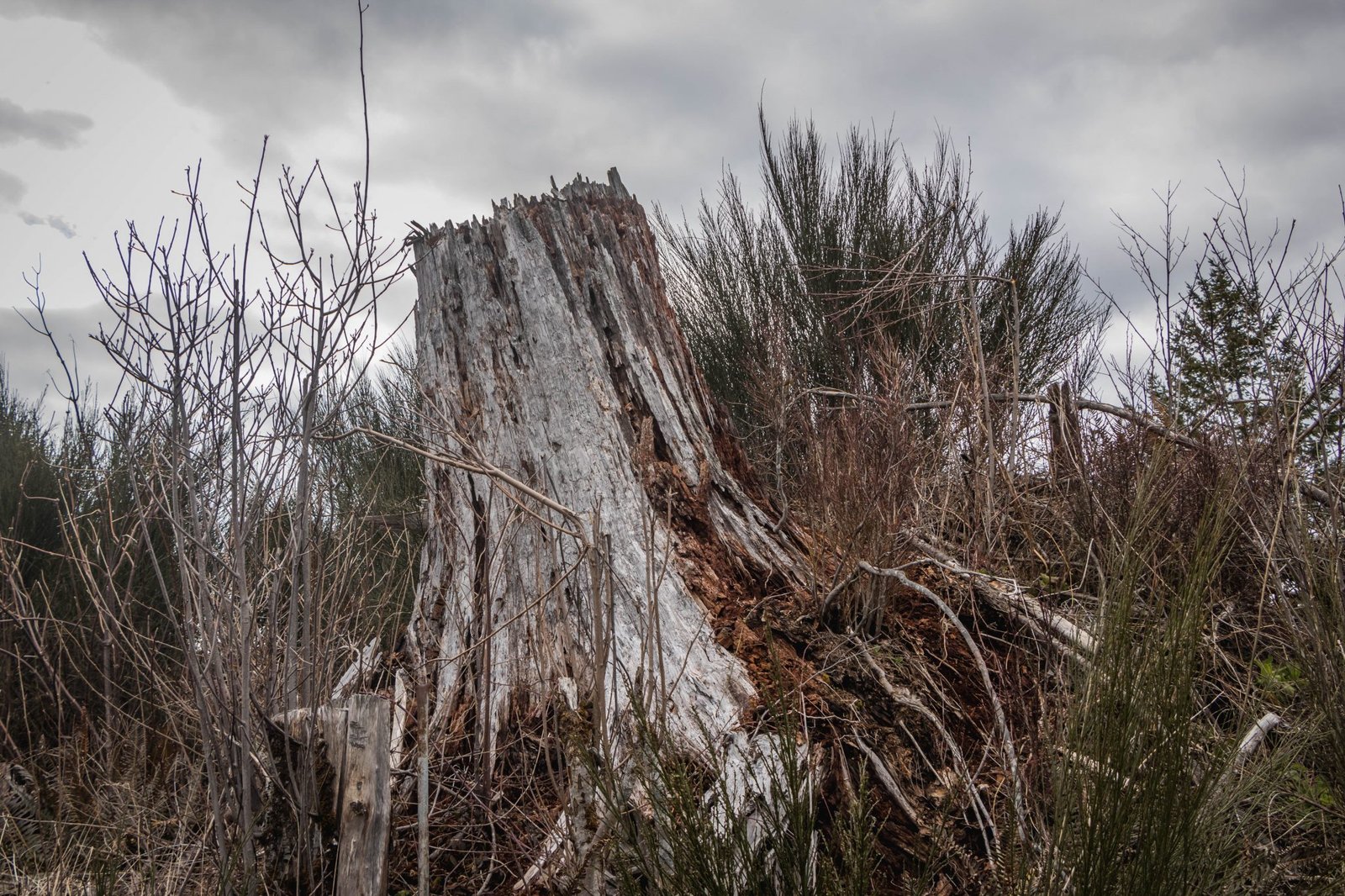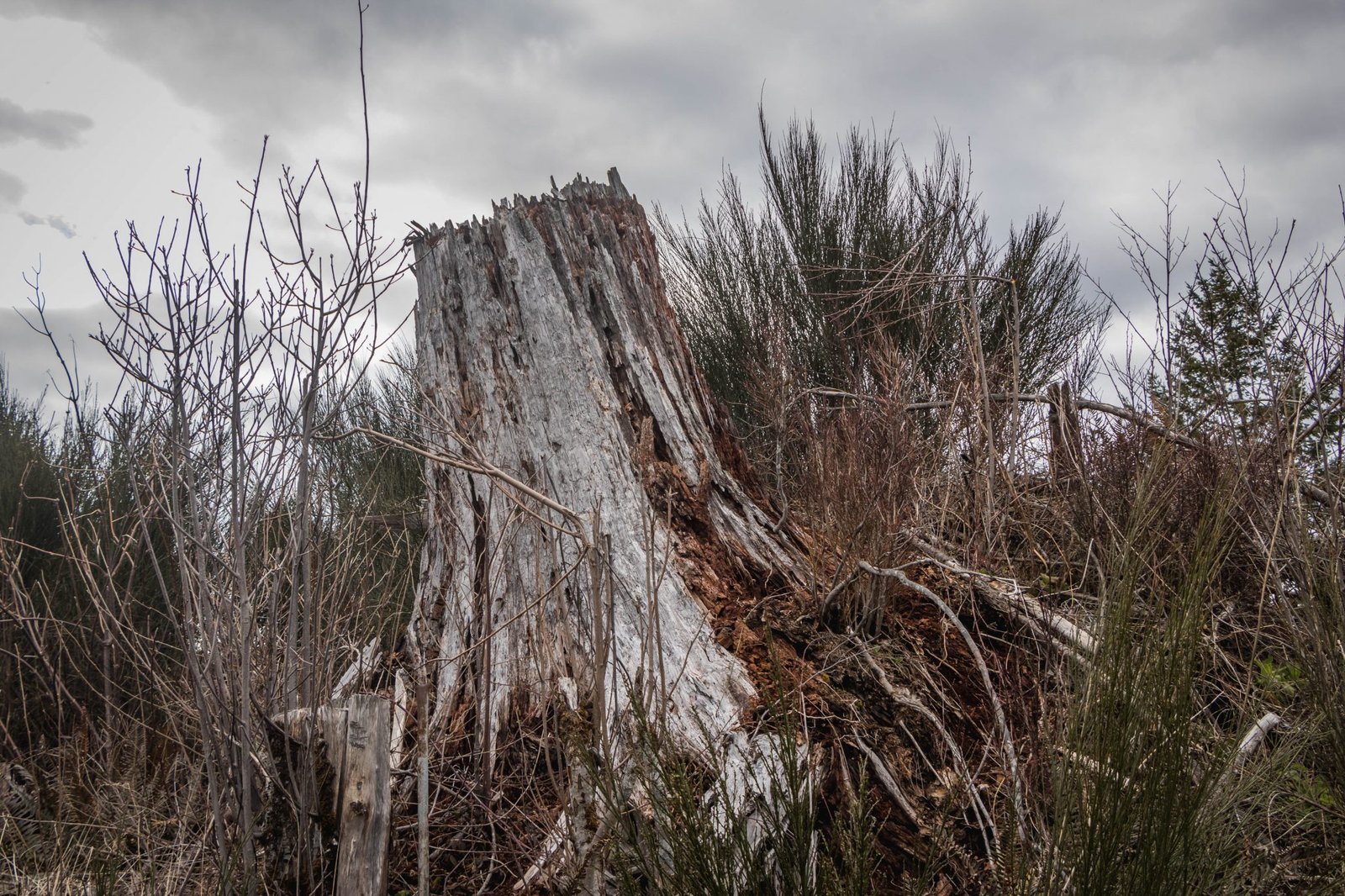 See more trip photos here.
Stumptop at a Glance
Access: State Route 7 @ mile 3.25 (access info)
Round Trip: 3.5 miles
Elevation Range: 1520′-2080′
Gear: none
Route Info: Joanne Najdzin
GPS Track: available
Dog-Friendly: yes
Stumptop by Mineral Lake
Stumptop is under the care of Green Diamond Management Company. But most of its property here is available to the public. Unless otherwise noted, motorized vehicles are off-limits.
I had wanted to go to the nearby Towertop for more exercise. But we settled on this lower peak because we were short on time. Of the hills around Mineral with similar naming, Stumptop is the lowest.
See more trip photos here.
Road Walk
The main road would reach the top in 1.75 miles, but we explored other side paths along the way. Ladd Mountain and Stahl Mountain were major landmarks to the west, visible throughout the walk.
We soon reached the crest 1.5 miles from the gate. Then another .25 mile took us up to the high point. There was one tiny stream en route, but I'd assume it's dry during the summer months.
See more trip photos here.
Stumptop Summit
The road bypassed the top from the north. Then it continued down the other side of the hill. But we only needed to scramble a short way to reach it. Just as the name implies, a stump had marked the hilltop.
Many hills around Mineral Lake included Towertop, Mineral Top, and Roundtop to the east. Then there were taller places like Storm King Mountain, National Lookout, and Sawtooth Ridge.
See more trip photos here.
Outro
Several stumps sprinkled the top of Stumptop. It wasn't pleasant to find a decent spot to sit because of the blackberries' trailing vines. But the stumps were perfect for that.
The cloudy sky had turned sunny as we walked down the road. We didn't explore much else, but I especially enjoyed the view out to the valley. It's pleasant, indeed.
See more trip photos here.