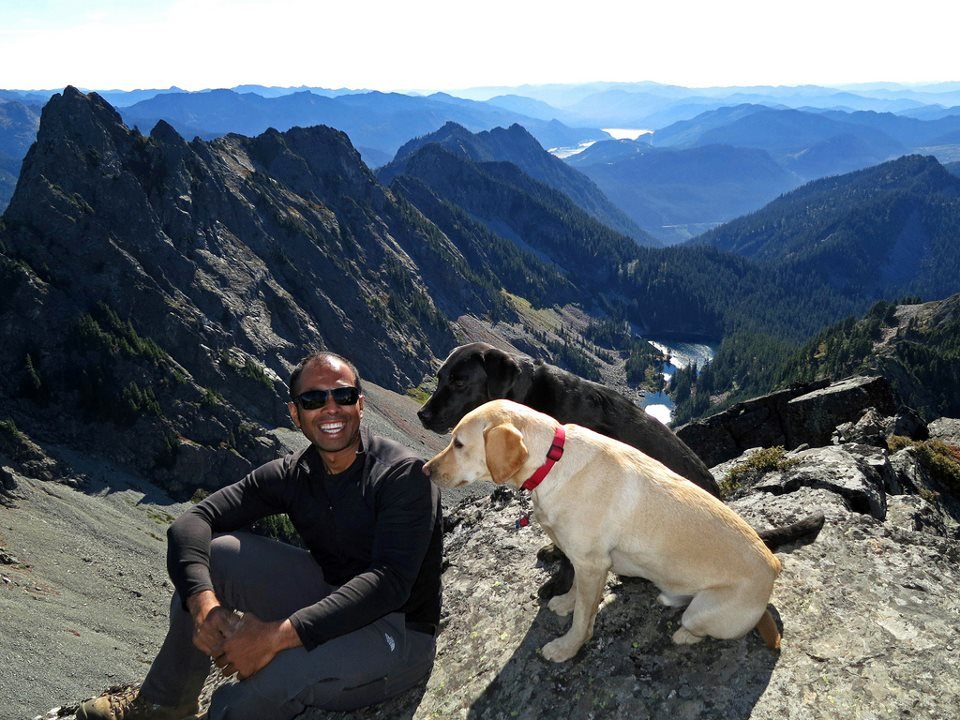 Photos from this trip can be found here.
Standard approach via Hemlock Pass and Melakwa Lake, with most elevation gain taking place past the lake. At Point 5700, we drop down to west of the ridge and traversed west slopes before regaining elevation up to the gully entrance.
Class 2 to 3 climb in the gully with potential rockfalls.