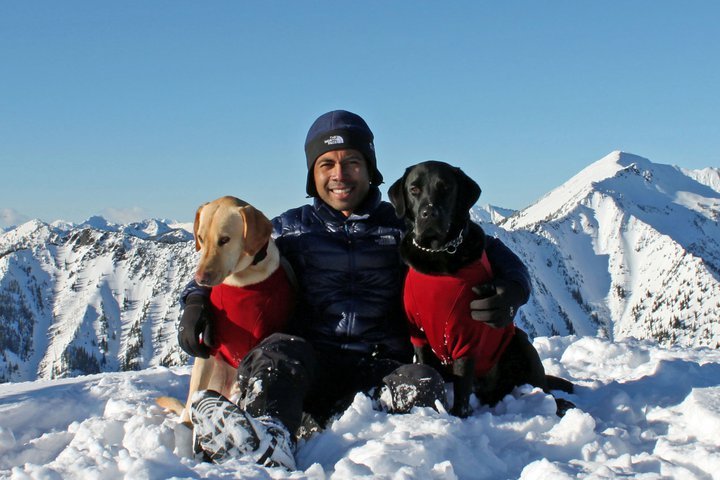 Photos from this trip can be found here.
While looking for a good sunny day climb, I stumbled across a trip report about Arrowhead Mountain on the WTA site, posted by HikerJim two years earlier. Knowing I'd get my panoramic view on top, pups and I set off on the climb. The mountain sat directly south of Rock Mountain, which Cooper and I climbed last summer.
The slope was steeper than I expected. It felt as though I was hiking up the pyramids, not that I've been on one. From the trailhead to the ridge and the ridge to summit were equally steep. The first time I've summited a peak in snowshoes, ever.
It was a gorgeous day and the sun was still up when we got to the the top around 3 o'clock; we left the trailhead at 9 AM. The dogs were tired and the little one napped while I took pictures of surrounding peaks. Good thing I brought my long lens so I could capture faraway peaks. Fed the dogs, took our group photos, and headed back down the mountain.
Access: Highway 2 south pullout near east portal of BNSF Railway Tunnel
Gear: snowshoes, ice axe