Turtleback Mountain rises high above West Sound on Orcas Island. It's also the sixth tallest summit on the vast San Juan archipelago. Together with Ship Peak, they are part of the idyllic Turtleback Mountain Preserve.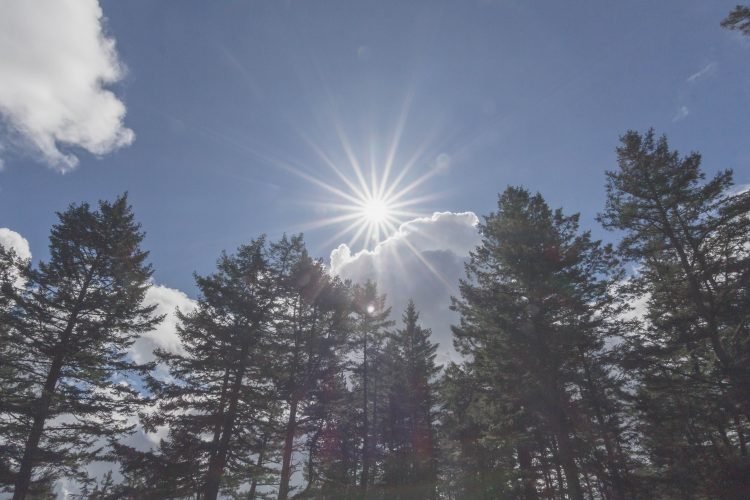 See more trip photos here.
Turtleback Mountain and Ship Peak at a Glance
Access: South Trailhead
Round Trip: 7 miles
Elevation Range: 200′-1520′
Gear: none
GPS Track: available
Dog-Friendly: yes
Orcas Island
This weekend, we made another effort to dodge the rain. It's been eight years since I first set foot on Orcas Island, visiting Mount Constitution. Coincidentally, it was on that trip that I boarded the months-old yellow pup.
Yellow dog and I caught the late morning ferry leaving from Anacortes. It took a little over an hour to reach the island. But it was only a 10-minute drive up to South Trailhead from the dock.
See more trip photos here.
South Trail
South Trailhead had only a handful of cars. I studied the maps a bit, and then we started going north on Lost Oak Trail. During which, we went through the lush forest on mild terrain.
Halfway up the path was a viewpoint that gave a glimpse into the Sound. I stood on my toes so that I could include parts of the other islands. But it's our only opportunity at any views on this side of the mountain.
See more trip photos here.
Turtleback Mountain Summit
Soon, we continued and later went onto the Ridge Trail. Then we joined the Center Loop Trail by a large clearing. Taking the west route, we went onto Raven Ridge Trail in one mile.
Then we hiked clockwise toward Turtleback Mountain's high point. The path bypassed the summit. So we scrambled a short distance to reach the top. There were no views on this woodsy summit.
See more trip photos here.
En Route to Ship Peak
After a short and uneventful visit, we went back onto the trail. Then we continued southbound through Center Loop Trail and Ridge Trail. Shortly, we reached the top of Ship Peak.
The peak was just a bump on Turtleback Mountain's south ridge. But it offered great scenery in all directions except the north. I thought the gridded flat land was the best part of the view.
See more trip photos here.
Outro
The afternoon sun didn't last long before it started to drizzle. I could see the massive dark clouds obscuring the top of Mount Constitution. Soon, we left the summit in fear of it turning to rain.
I took a few photos, and then we went back on the Ridge Trail. The path angled north for a bit at Morning Ridge Trail. Later we joined South Ridge Trail. Then it was under half a mile back to the car.
See more trip photos here.
We were lucky to have caught the afternoon ferry. Otherwise, we would've had to wait three hours for the next one.