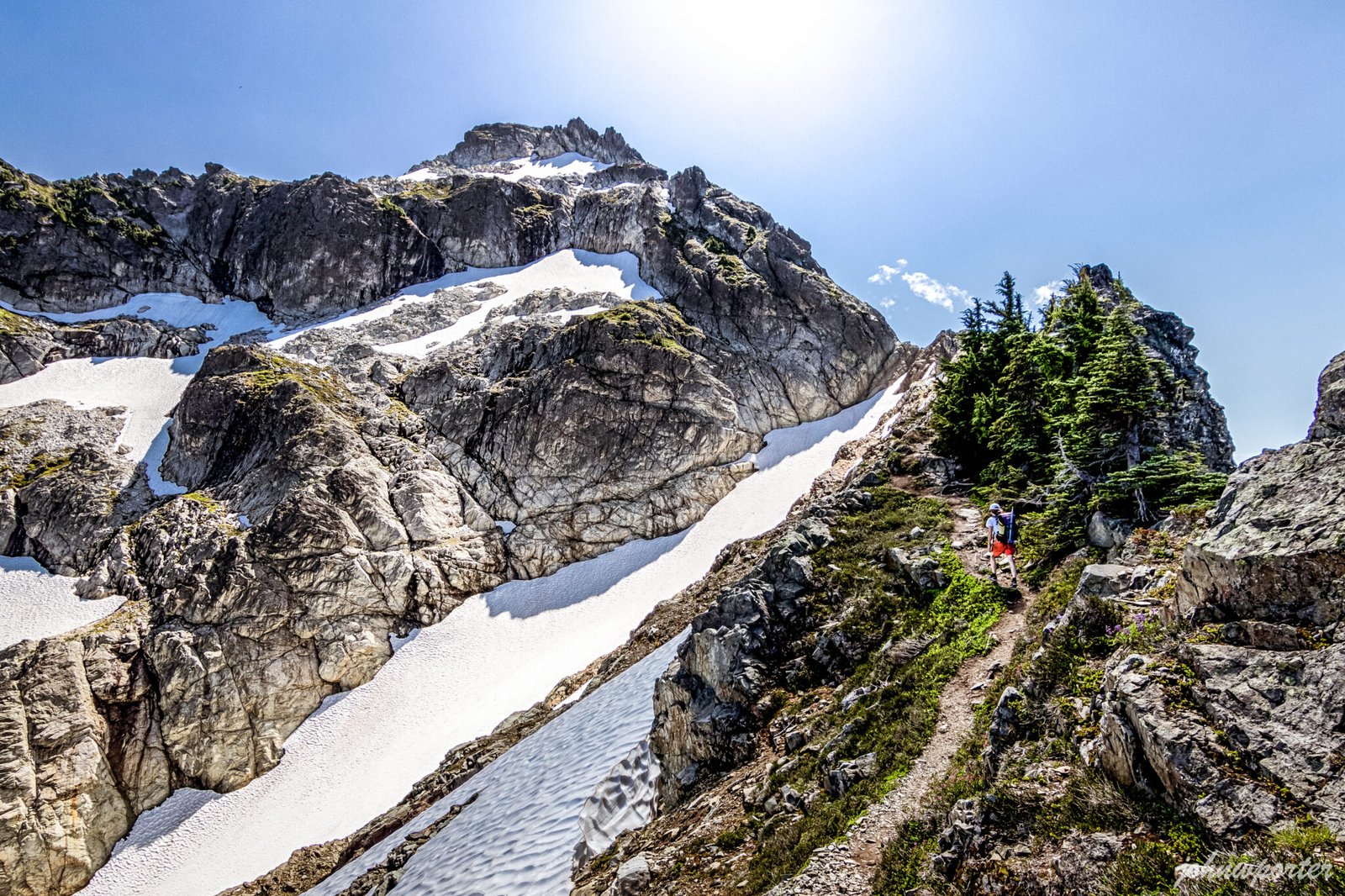 Photos from this trip can be found here.
Third time going up this mountain and this time I went with a human. No snow on the trail, and what's left beyond Stujack Pass looked like it'd all be gone within a month. No problem getting up the narrow ramp, just needed to stay closer to the wall and watch out for loose rocks.
One hiker who started before us was on the summit when we arrived, and was still up there as we were leaving. We thought he might've been annoyed by the "name that peak" game, and moved to south end of summit not long after we started playing. Weather was gorgeous all day, albeit a bit hot, and much sunnier than the first couple times pups and I were here.
On the way down, just below the summit we past a group of four or five first-timers. Always great to see hikers so full of excitement and eager to make it to the top.
Access: Mount Pugh Trailhead (NF-2095)
Gear: ice axe packed but never used