I opened my climbing season with Little Tahoma this year. The weather leading up to Memorial Day weekend was iffy. So I almost didn't consider the peak as an option. I took the pups out the day before to get their exercise. So I could come here today.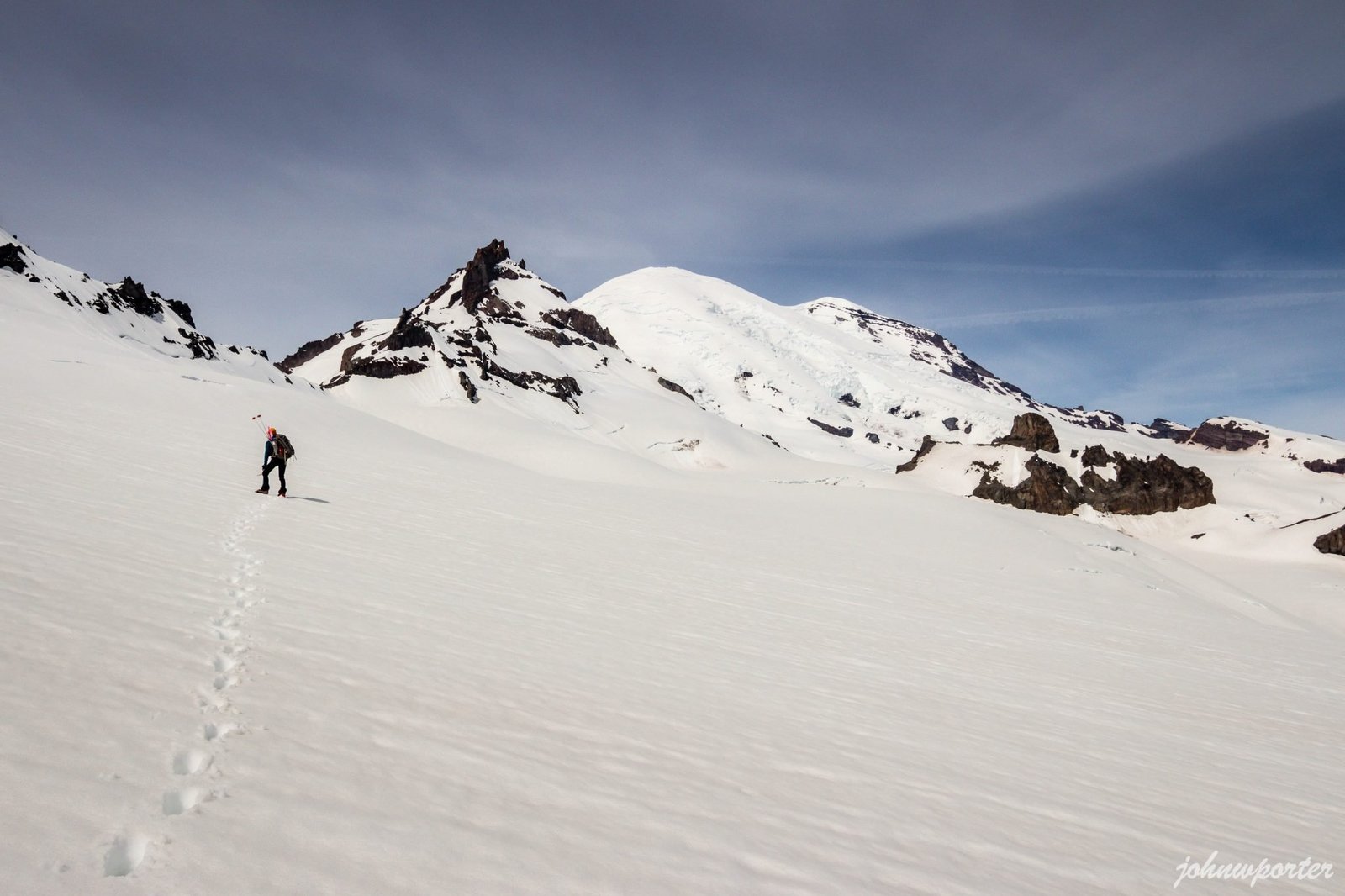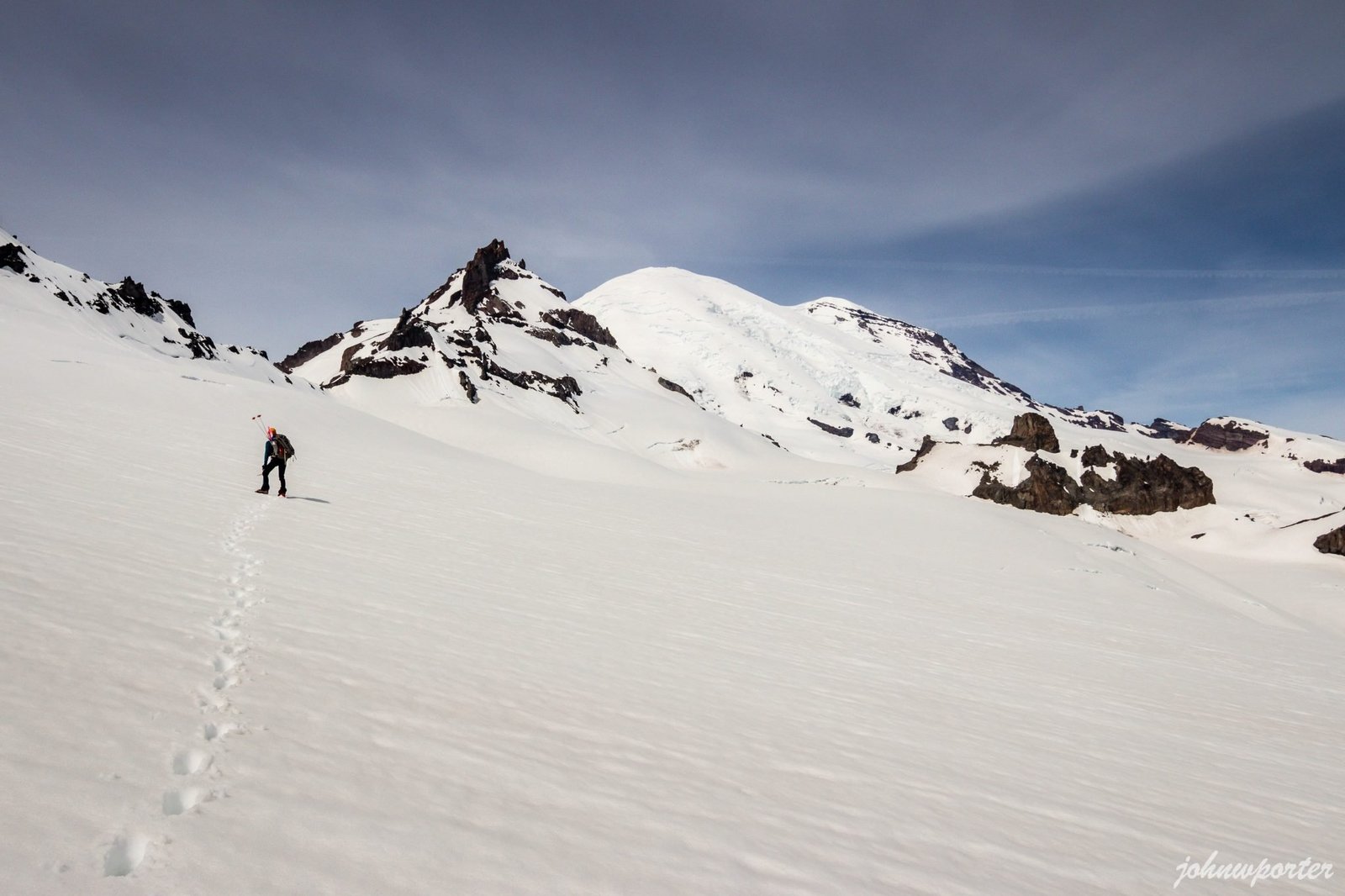 See more trip photos here.
Little Tahoma at a Glance
Access: Summerland Trailhead
Round Trip: TBD
Elevation Range: 3840′-11138′
Gear: helmet, ice ax, crampons, snowshoes
GPS Track: available
Dog-Friendly: no pets
Little Tahoma
The peak has been on my list for a while now. But at last, it happened today! Most reports I read, the teams would rope up through the glacier. So I enlisted my friend Anne to climb with me. We tried mentally preparing ourselves for a long day ahead.
It was still early in the season. So snow conditions weren't too ideal. Then my altitude sickness started right around 10,000 feet. I had expected that since it happened on Camp Muir and at Lunch Counter on Mount Adams. But other than that, there were no issues.
See more trip photos here.
Summerland Trail
Snow appeared just before we went up to Summerland. But we were glad that it wasn't slushy. So crampons worked out just fine through this part. Later, we made our way up to Meany Crest. But that was a workout in itself!
We put on snowshoes just past Meany Crest. Then we continued through Fryingpan Glacier. But we kept them on through to the top of the steep snow slope above Whitman Glacier. At last, we reached the dry rocks below the summit. Then we stashed the gear there.
See more trip photos here.
Little Tahoma Summit Plus Outro
My favorite part of the climb was going through the rocky terrain. So that was fun. From there, we made it up to the real summit without problems. Glad the clouds stayed low today. So we were able to enjoy the views. The enormous Mount Rainier was right in our face.
On the way down, we checked out the master suite camp spot on Meany Crest. We both said how nice it would have been to spend the night. Then it would have been ours to enjoy!
See more trip photos here.