Dog Mountain stands above Lennox Creek. At its southern foothills also lies the Taylor River Valley. The mountain's animal neighbors include Goat Mountain, Bare (Bear) Mountain, and Rooster Mountain (The Ark).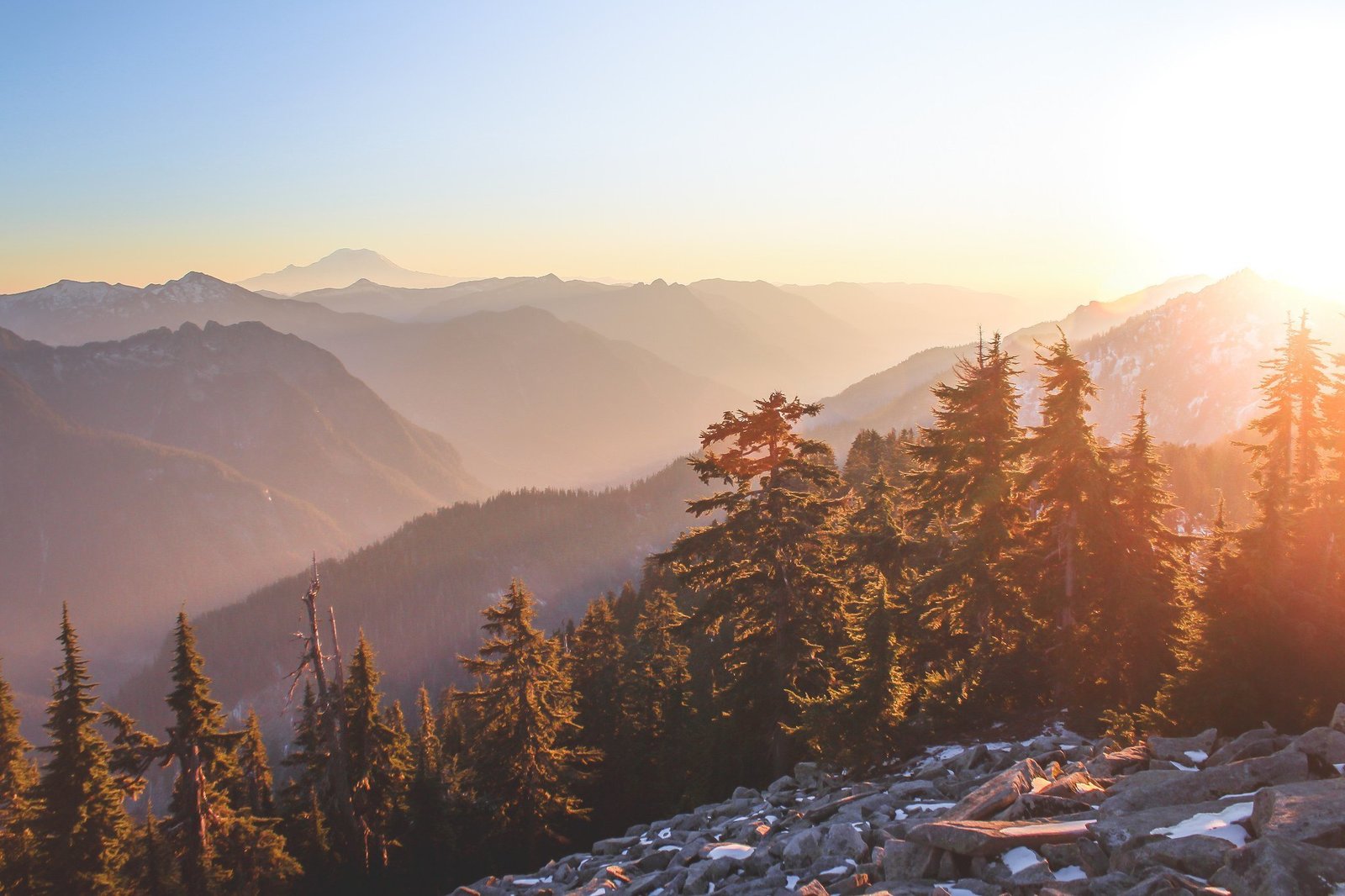 See more trip photos here.
Dog Mountain at a Glance
Access: NF-5700-1
Round Trip: 9 miles
Elevation Range: 2120′-5408′
Gear: none
GPS Track: available
Dog-Friendly: yes
Road 5700-1
Our trip began at the end of Road 5700-1. It's only another half a mile past the Bare Mountain Trailhead. But the brush has long overtaken most of the old roadbed.
My initial plan was to climb Morpheus. It's also a high point at the halfway mark between here and Cascade Mountain. But our 11 AM start, plus the shorter daylight, made the goal unrealistic.
See more trip photos here.
Dog Mountain Summit Views
We started from the north side of the mountain. So naturally, it didn't see much sun, if at all, until later in the day. Parts of the trail in the shade were also under the ice from standing water and tiny streams.
Middle Fork Snoqualmie River Valley gave the best view. Then there was Mount Rainier looming in the distant south. Despite the haze, most peaks in the area were still visible.
See more trip photos here.
Outro
Later we went back down the mountain right before sunset.