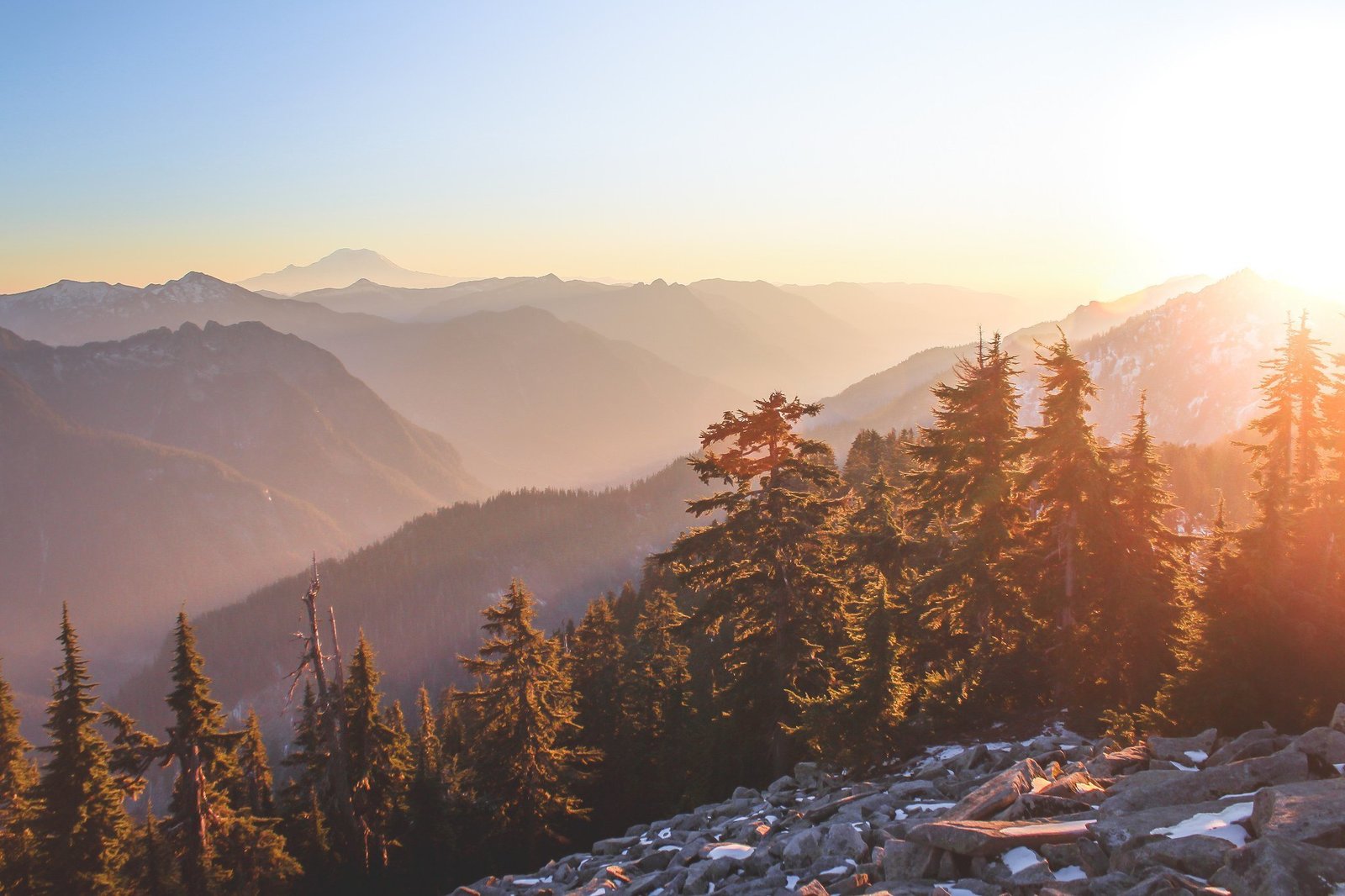 Photos from this trip can be found here.
The trip began at the end of road 5700-1, another half a mile past Bare Mountain trailhead. Most of the old service roads in the area had long been buried under brush. The original plan was to climb Morpheus, but with a late start and shorter daylight, we revisited this mountain instead.
Parts of the trail where sun couldn't reach had been covered in ice from standing water and small streams. Best view on the south side facing Middle Fork Snoqualmie River Valley, with Mount Rainier looming in the backdground. Big mountains in the distance were also visible, but too hazy to get a better look.
We headed back down the mountain just before sundown.
Access: N-F 5700-1
Gear: none