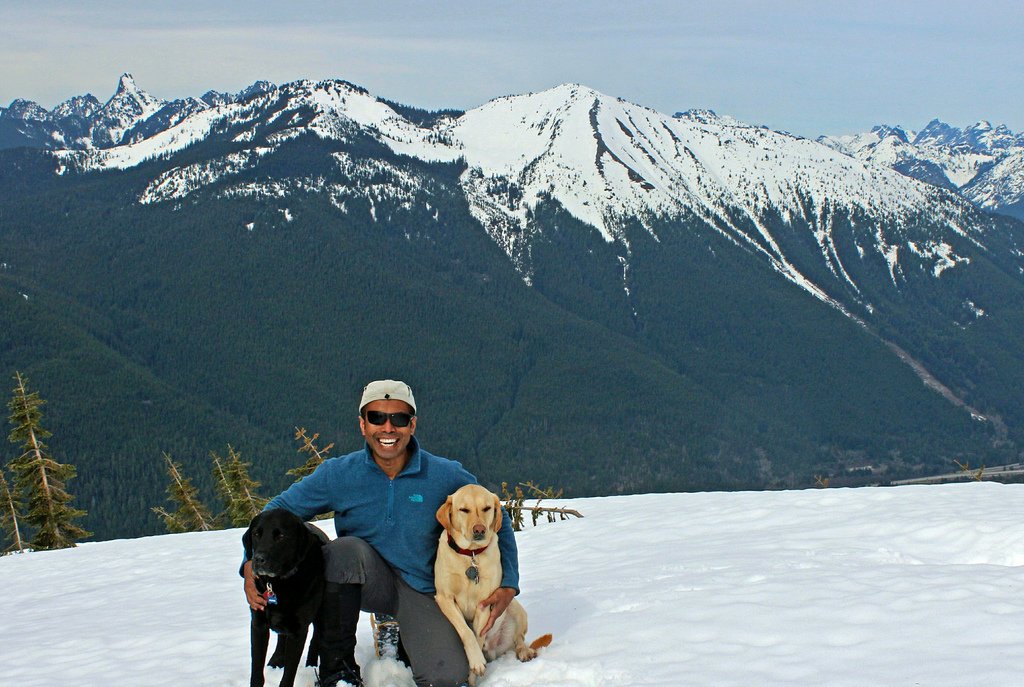 Photos from this trip can be found here.
Road 5510 was clear of snow all the way to just beneath the trestle. I followed many of the trip reports and made a loop trip out of the two peaks.
Scout Patrol Peak sat further south so the dogs and I tackled it first. Then we followed the ridge line and traversed west then north up to Little Saint Helens.
Snow conditions were good, not too slushy to snowshoe.