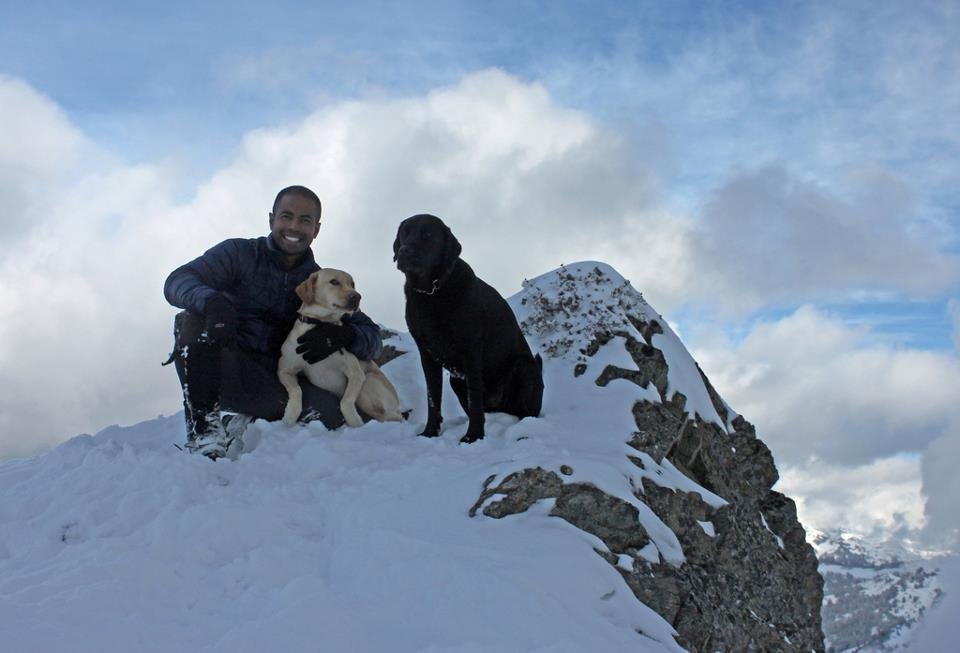 Photos from this trip cam be found here.
If Church Mountain had an actual church on the summit, we were the only members who attended the service on this day. This was the farthest north I have ever driven to a hike, and the closest I've been to the Canadian border! I was more excited about seeing the other side of the border than anything else.
Without the snow, it would have been another ordinary hike. With the snow, the parts that required some scrambling were still fairly straightforward, not much route guessing even without the GPS. Snow level at 3,500', and I held off on using spikes for another 1,000 feet or so. Trail soon disappeared the minute we broke out of the woods and into the basin. The slight indentation in the 1 ½ to 2-feet of snow gave a good indication that the trail was most likely underneath it.
Mostly sunny, but the views across the valley to the south were hit and miss due to lingering clouds. Even though I wasn't postholing, after a few long switchbacks and thigh-burning climbs, I finally put on snowshoes at 5,700', about 400' short of the summit. The views to the east the north were semi-decent, but the views to the south were still hit and miss. Mount Baker was still nowhere to be seen and I was a bit disappointed. Some of the Canadian peaks were visible but still a little hazy.
We stayed at the top for an hour waiting for the stubborn clouds to go away but to no avail, so we headed down the mountain. Back at the basin was when Baker and the peaks across the valley finally showed their faces. We stayed in the basin long enough to snap some decent photos and then went on our merry way. By the time we got back to the car, the area was once again submerged in clouds.