Robinson Mountain by Devils Peak ranks second-highest in Central Pasayten Wilderness Area after Mount Lago. It's the 35th tallest peak in Washington State as well. The typical way to climb the mountain is via the southeast ridge.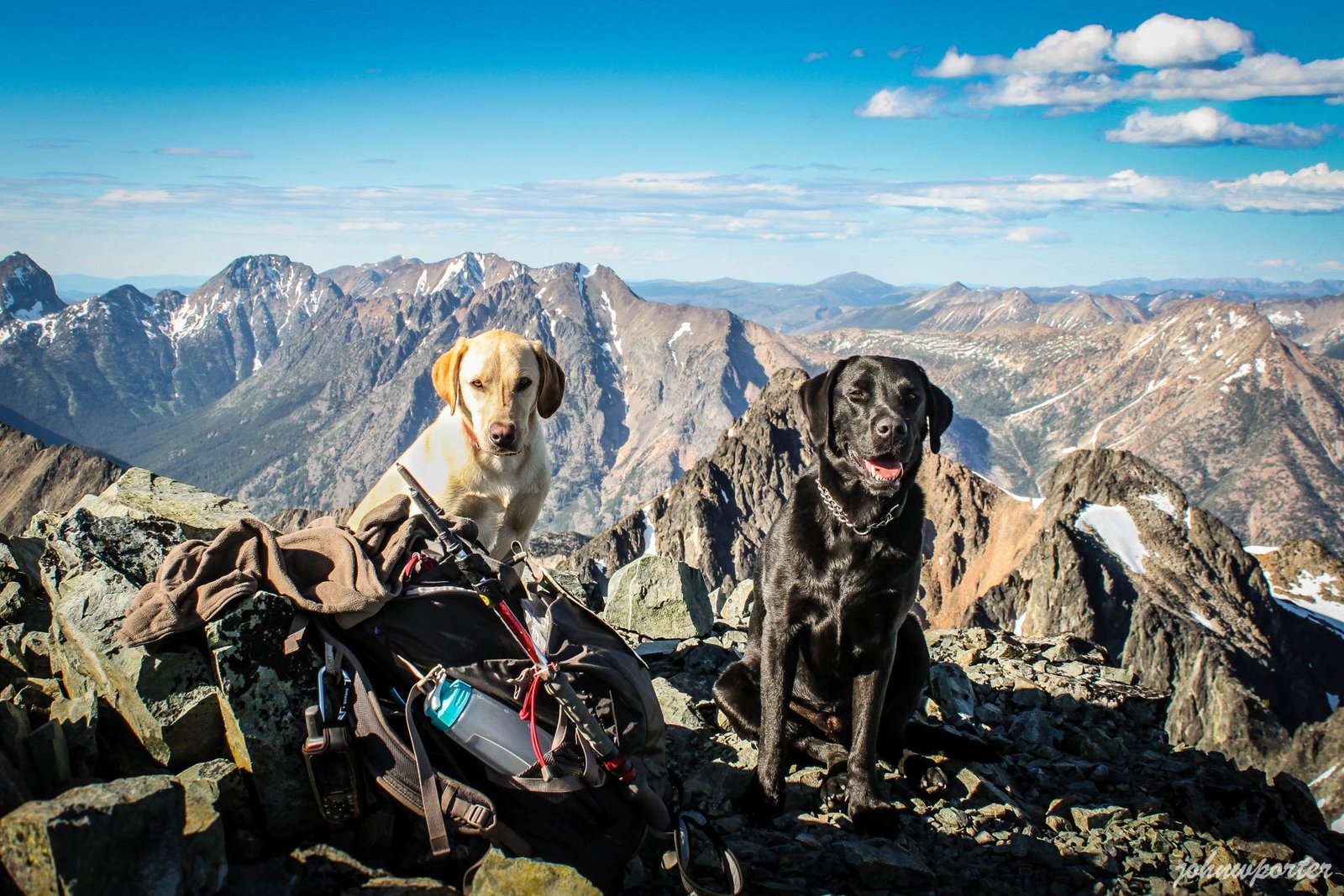 See more trip photos here.
Robinson Mountain at a Glance
Access: Robinson Creek Trail
Round Trip: TBD
Elevation Range: 2560′-8726′
Gear: helmet
GPS Track: available
Dog-Friendly: with guidance
North Cascades Highway
Robinson Mountain brought us out to Pasayten Wilderness for the first time. It was exciting to explore someplace new. To top it off, the drive over Washington Pass was incredible. I also saw the stunning Liberty Bell Mountain in person at last.
The farthest east on the highway I've been was to Rainy Pass. It was on our trip to Black Peak last June and October. If I remembered correctly, it took us a while to drive to the trailhead. So we didn't start hiking until 10 AM.
See more trip photos here.
Robinson Creek Trail
The hike to Robinson Creek Trail was very scenic. But it took forever because I took one too many photo stops. Along the way, we met a couple of hikers going up the valley for the day.
Beauty Creek Trail was steep. But the switchbacks had offset the elevation gain significantly. Then at one point, we stopped by the waterfall for water and a break.
See more trip photos here.
A Missing Dog Fiasco
Somehow the black Lab didn't follow us after he got a drink. So instead, he decided to go back down the trail when he didn't see us. But I knew he would've become anxious very quickly.
Twenty minutes went by before I started blowing on the whistle. Later the yellow lab led us down the trail to find the missing dog. Then another ten had passed before the black pup reappeared and panted heavily. Big whew!
See more trip photos here.
6800′ Lake Basin
It took a bit of scrambling to reach the basin with a tiny lake. But going from there up to the southeast ridge took a bit of an effort. Without snow, there was a ton of scree on those slopes.
The pups did great by themselves. But I, on the other hand, took one step forward and two steps back. But the higher I went, the more I focused on the scenery. So the less I griped about this part.
See more trip photos here.
Robinson Mountain Southeast Ridge
We took a snow break on the ridge. Then we spent a long time traversing the ridgeline. At one point, I became overly joyous when I saw the false peak. But of course, I mistook it for the real summit!
My GPS showed Robinson Mountain another half a mile away, grr. Glad we were on class 3 terrain. Right below the top was one small gully. It was a bit tricky for the pups. But they made it!
See more trip photos here.
Robinson Mountain Summit
It was the dogs' first big trip. So the climb tired them out, and they ate their food while half asleep. There was so much to see here. Notable high points included Devils Peak, Big Methow Needle, and Monument Peak.
I very much enjoyed the arid and snow-free terrain. Not sure how much daylight we still had when we left the summit. But glad we went back down to Robinson Creek right after sunset.
See more trip photos here.
Outro
At night, I saw a pair of eyes ahead on the trail. So it freaked me out since, at first, I couldn't tell what it was. But I quickly knew that it's only a curious deer. The dogs were a great company to have!
This trip took us half a day. So it was a 12-hour exhausting endeavor. But the views were worth the amount of sweat and effort. Then the four-hour drive back to Seattle soon followed. Oh, joy!
See more trip photos here.