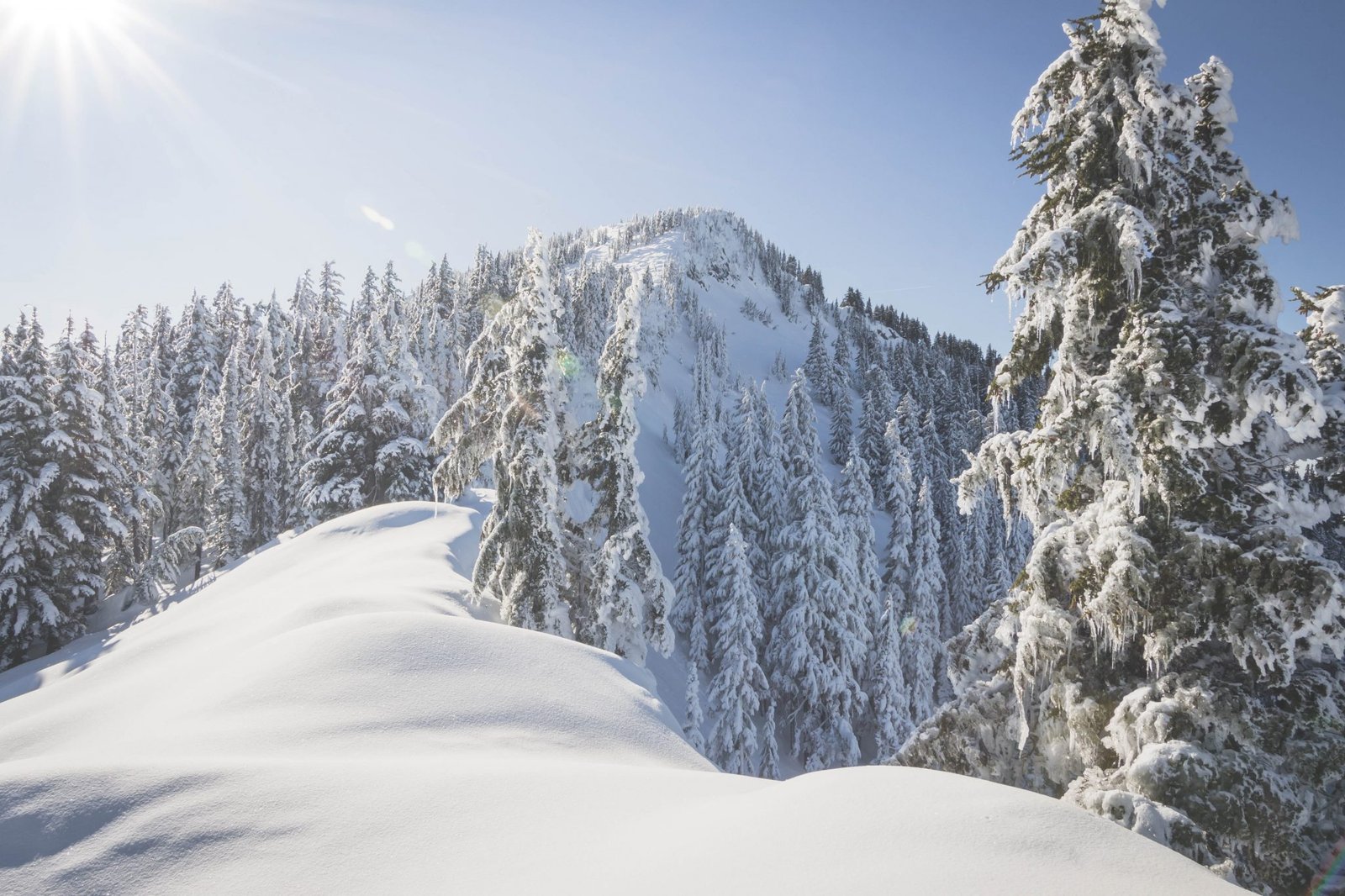 Photos from this trip can be found here.
Pups' first time on the mountain, and five years since my first visit. Asahel Curtis Road was drivable to the stop sign at the T intersection with Tinkham Road. A short walk to Annette Lake Trailhead followed by a quick hike to the foot bridge, then pups and I started scrambling southwest toward the northeast ridge.
Great snow conditions in the forest, but turned icy soon as we got above the treeline. Couple inches of snow over a sheet of semi-frozen ice made for an interesting approach. But of course this one time I could have really benefitted from the crampons I decided to leave them back at the car. Although snowshoes did do a great job biting into the ice on steeper terrain. Ice axe spike had a hard time digging into the ice, so the pick worked overtime.
Traverse became more efficient once we arrived in the north basin of Point 4883 with more snow. From the basin we traversed southward to get around the Point on its east ridge at 4,600, about where we finally got the blessing from the sun. At the 4,700′ saddle northeast of summit, we stayed closely to the northeast ridge crest on the east for a less strenuous ascent to the top, as slopes became icy again the last 200 feet or so.
Temperature rose to mid 40s on the summit and virtually windless. We stayed for an hour to savor the heat and take in the views before heading back down to the dark side. Granite Mountain stole the show with its three impressive avalanche chutes running down the mountain's south face and merging just below the treeline. We celebrated black pup's special day on the summit.
Clouds rolled in and temperature quickly dropped down to low 20s just as we got back to northeast ridge below north basin. Pups patiently waited for me to slowly make steps with my snowshoes on the icy, exposed slopes while down climbing faced in, so they could take advantage of my tracks. As we got closer to treeline, it was once again possible to move swiftly and efficiently on deeper snow and to hike out.
Access: Asahel Curtis Road/Tinkham Road
Gear: ice axe, snowshoes