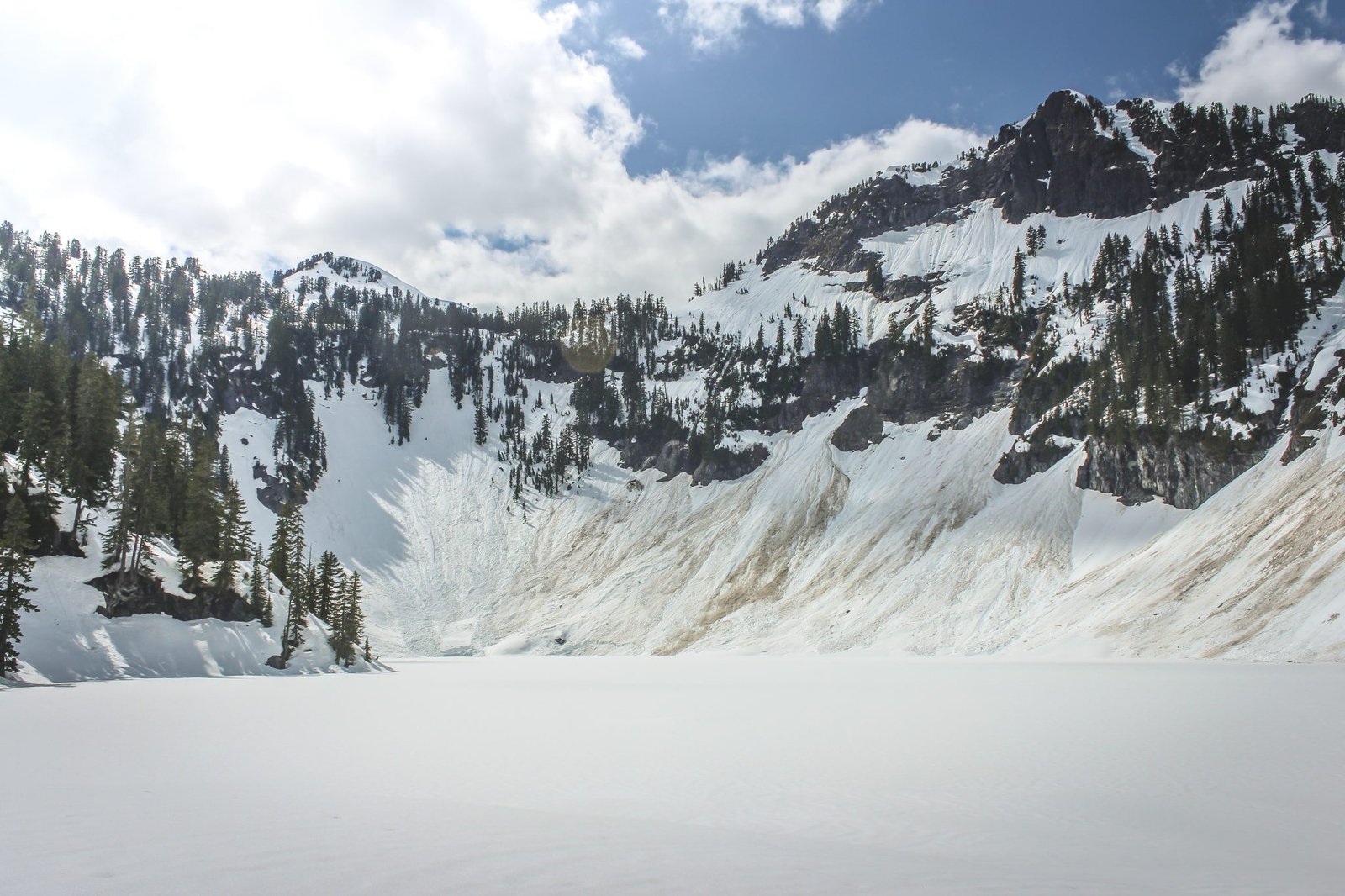 Photos from this trip can be found here.
Weather finally cooperated this week with great snow conditions, so the dogs and I made our way farther up the Gold Creek Basin with and onto Alaska Lake.
Parked the car at the Gold Creek Pond parking lot and walked up the road. Snow patches through the residential area then more snow starting at beginning of the trail. Weaving in and out of trees with a good portion of the trail free of snow, I kept the snowshoes on my pack. Once we broke out of the trees into the meadow, the snow coverage became more consistent the rest of the way.
Mountain views at end of basin began to appear as we approached the meadow. To the left, down trees galore coming off the east slope of Point 5441, and to the right, waterfalls dropping from the west face of Alta Mountain.