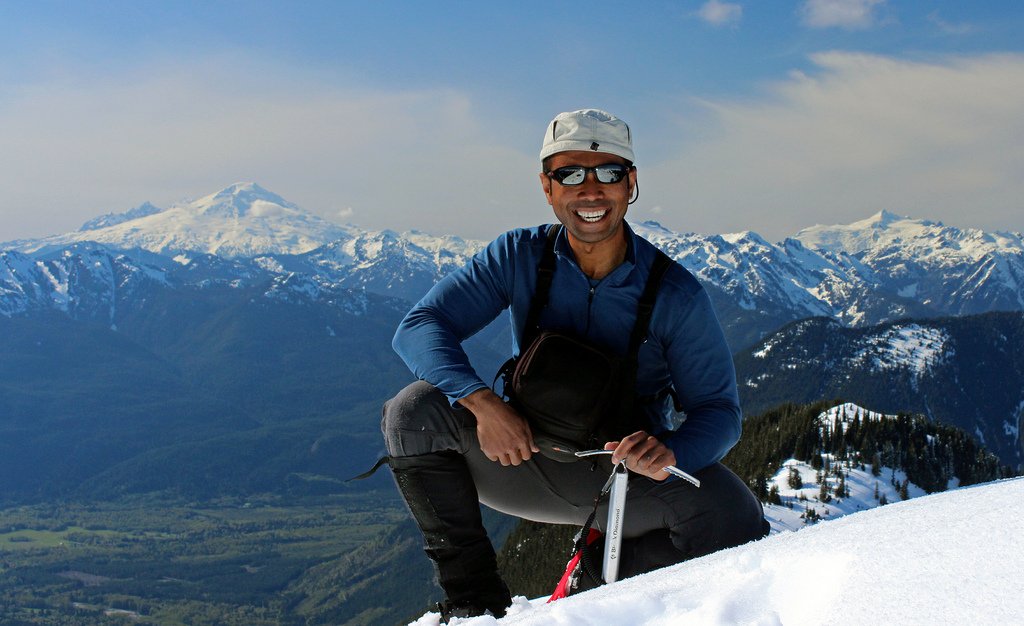 Photos from this trip can be found here.
Whew! The dogs would have hated me for taking them on this scramble. Many places could use more snow to traverse quickly and/or safely. A couple of exposed rock sections where I was using boughs to belay myself. The traverse from the northwest point to the summit seemed it would never end.
Getting onto the northwest peak was already a chore. Getting to the true summit required dropping down and gaining elevation to reach. The summit block was steep and icy, and thankfully there were enough short trees to get myself up through the more exposed areas.
Excellent weather with beautiful views of North Cascades peaks.