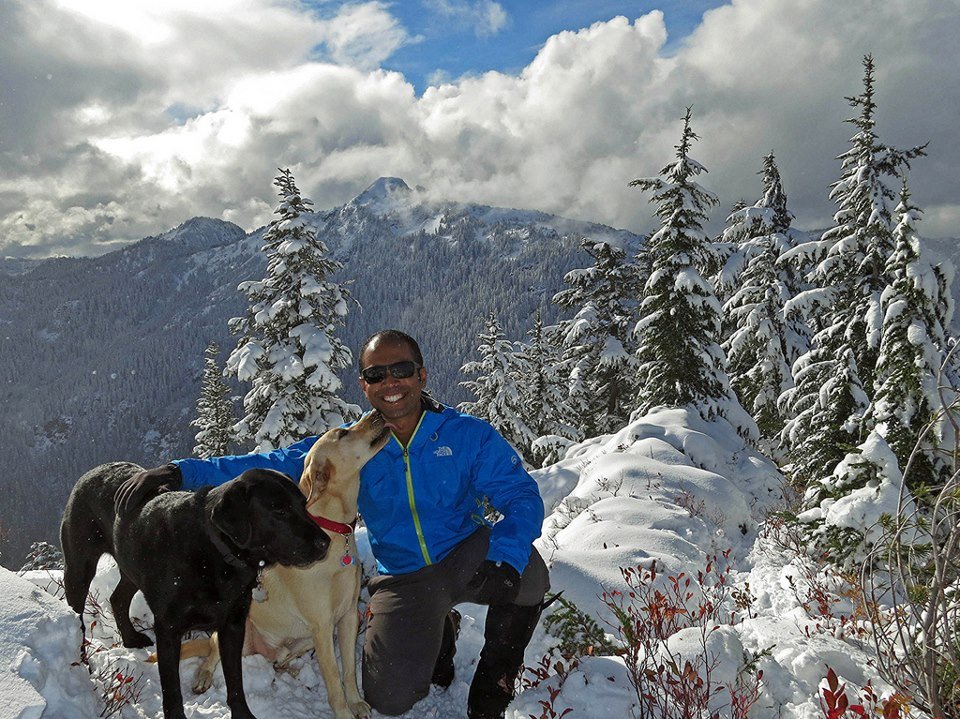 Photos from this trip can be found here.
Originally wanted to hike up Gardner, but the service road was closed five miles before the trailhead. My other option was Mount Catherine so the dogs and I went here. Luckily I was able to drive all the way to the trailhead despite the few inches of new snow. Three cars parked just down the road in fear of getting stuck in the snow and they were smart.
We ran into one hiker on his way down and met another hiker on the summit. The weather turned out to be better than the forecast, thank god! The dogs and I spent half hour at the top for some photo ops and then headed back down to the car.
Traction device optional, not enough snow for snowshoes.