Craggy Slam was our first backpacking trip ever! But it was one of the significant highlights of the summer. Plus, it was our first Bulger List double-peak adventure.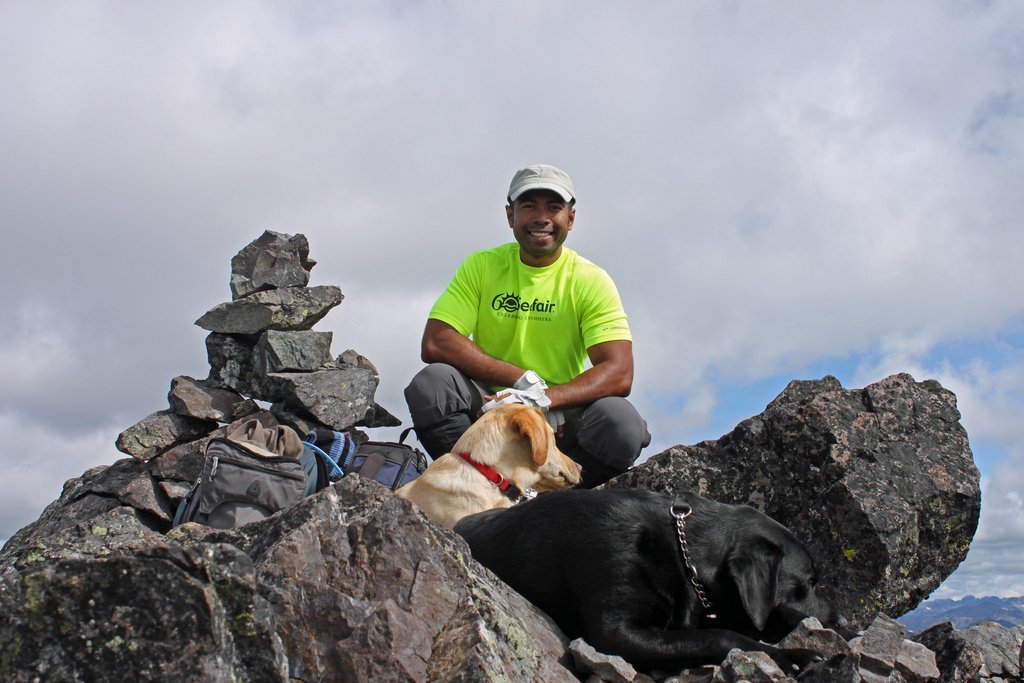 See more trip photos here.
Craggy Slam at a Glance
Craggy Slam = Big Craggy Peak + West Craggy Peak
崎嶇滿貫=大崎嶇峯+西崎嶇峯
Access: Copper Glance Trailhead
Round Trip: TBD
Elevation Range: 3800′-8470′
Gear: helmet
GPS Track: available
Dog-Friendly: with guidance
Copper Glance Trail
We met a couple and their dog up by the meadow on the way to the camp. To my surprise, I had recently met them through nwhikers.net. So we chatted a bit before they continued down the trail.
We reached camp right before nightfall. Then it took me forever to set up our tent in the dark. It felt scary to be the only person with two dogs here. But we made it through the night!
See more trip photos here.
Big Craggy Peak
Going up the scree slopes to Big Craggy Peak was laborious. I also took one step forward and two steps back. But the pups were smart to weaved through the boulders. So it was more manageable.
Views were breathtaking at the top. They were very much like our trip to Robinson Mountain last weekend. But this place felt more desolate compared with the national forest.
See more trip photos here.
West Craggy Peak
Traversing to West Craggy ended up easier than I had expecred. But the poor dogs were ready to crah after Big Craggy Peak. Instead, the two champs made their way up to West Craggy Peak with me.
On the way back, we took a direct route through the gully. So that got us back into the upper basin. Then we checked out this area before going back to camp.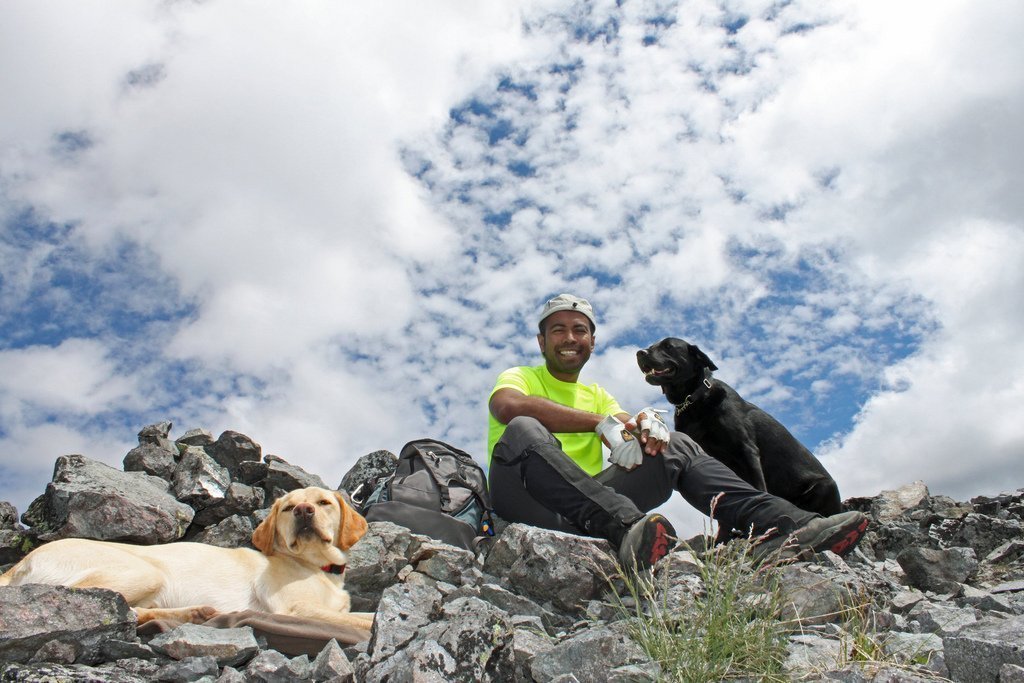 See more trip photos here.
Outro
We were lucky to have gorgeous weather on our first backpacking trip. But now I'm ready to go after the other of the top 100 peaks!