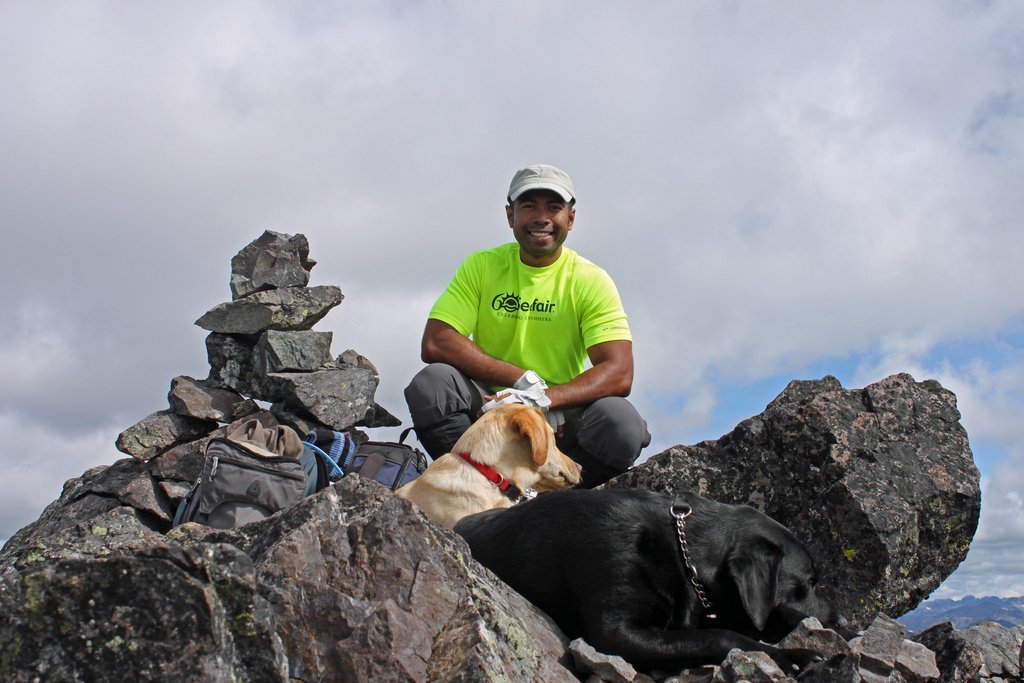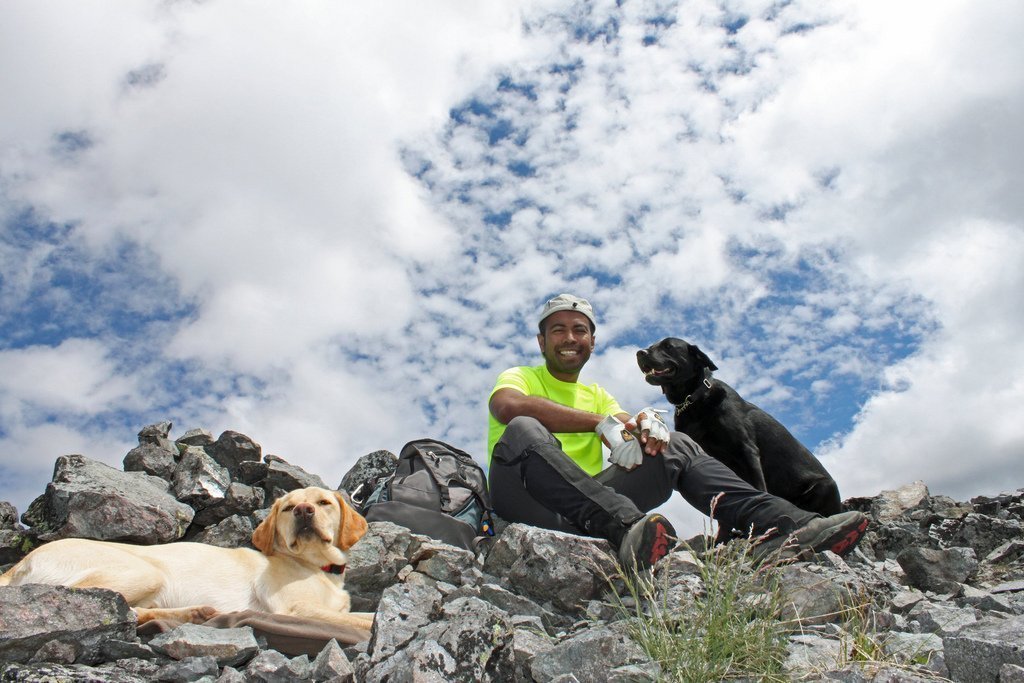 Photos from this trip can be found here.
Craggy Slam = Big Craggy Peak + West Craggy Peak
崎嶇滿貫=大崎嶇峯+西崎嶇峯
The Craggy Slam was our first backpacking trip ever! We got to camp right before it got dark and it was an interesting experience looking for a good camping spot. Being the only person in this area with two dogs was a little unnerving, but we made it through the night!
Getting up the scree slope to Big Craggy was pretty exciting. One step forward, two steps back, at times with the dogs maneuvering their way in and out of the boulders in order to make it up the steep slope. Beautiful view atop the peak and it felt quite desolate compare compared to Mount Baker-Snoqualmie and Wenatchee National Forests.
Traversing to West Craggy was easier than I had imagined. The poor dogs were ready to nap after Big Craggy, but they managed to make their way up West Craggy with me. On the way back we took the gully straight down to head of the basin to check out the rest of the area before heading back to camp.
We were lucky to have gorgeous weather for our first backpacking trip. I'm ready to go back for other top 100 peaks!