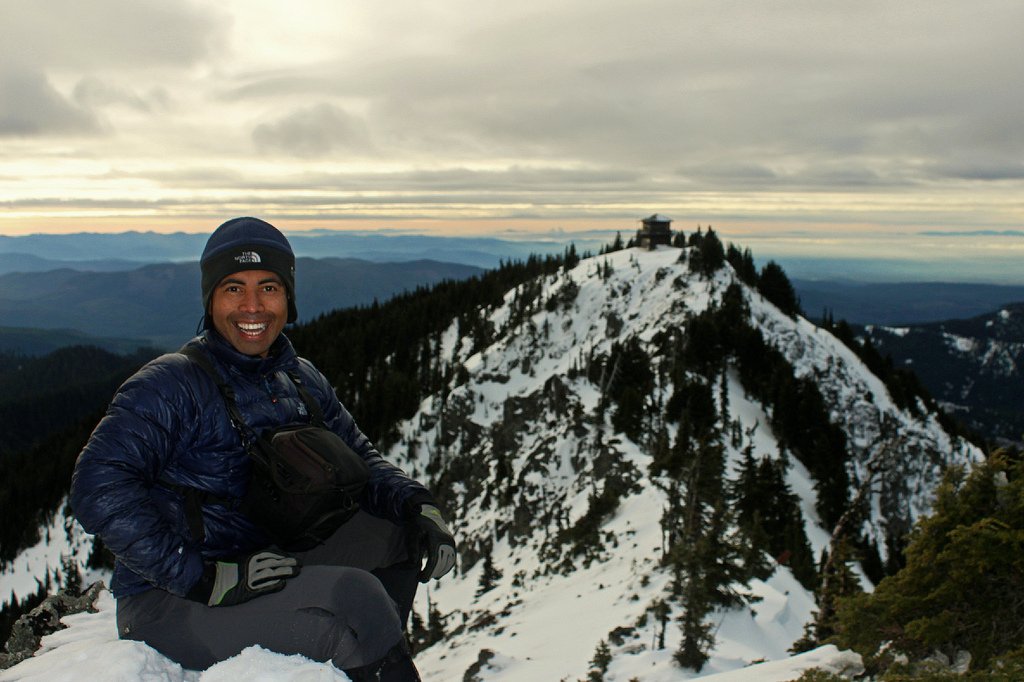 Photos from this trip can be found here.
While the dogs were still dreaming about Mount Persis from the day before, I snuck out to enjoy some me time in the Mount Rainier National Park area. I had just read about the hike this morning while eyeing through trip reports online. I don't get to do a lot of hikes around Rainier since dogs aren't allowed, so today was a perfect day to scope out a new place.
The Boundary was inconspicuous, had to drive slowly and look very closely for the entrance. Once on the trail, the goal was to first obtain the ridge parallel to Mowich Lake Road, and then traverse the ridge through Virginia Peak, Razzleberry, and Berry Peak to the Eunice Lake meadows.
I enjoyed the sight of the lookout tower from Eunice Lake for a few. Sadly, there aren't too many of lookout towers left in the State of Washington. From the tower, I put on snowshoes and switched from poles to ice axe to walk the short ridge over to the peak. There were some icy spots on the ridge but manageable.
Unfortunately, Rainier was in clouds the entire time, otherwise it would have been an even more beautiful sight all around. On the way back I decided to follow the direction of the summer trail back down to the Mowich Lake Road and walked the road back to the car.