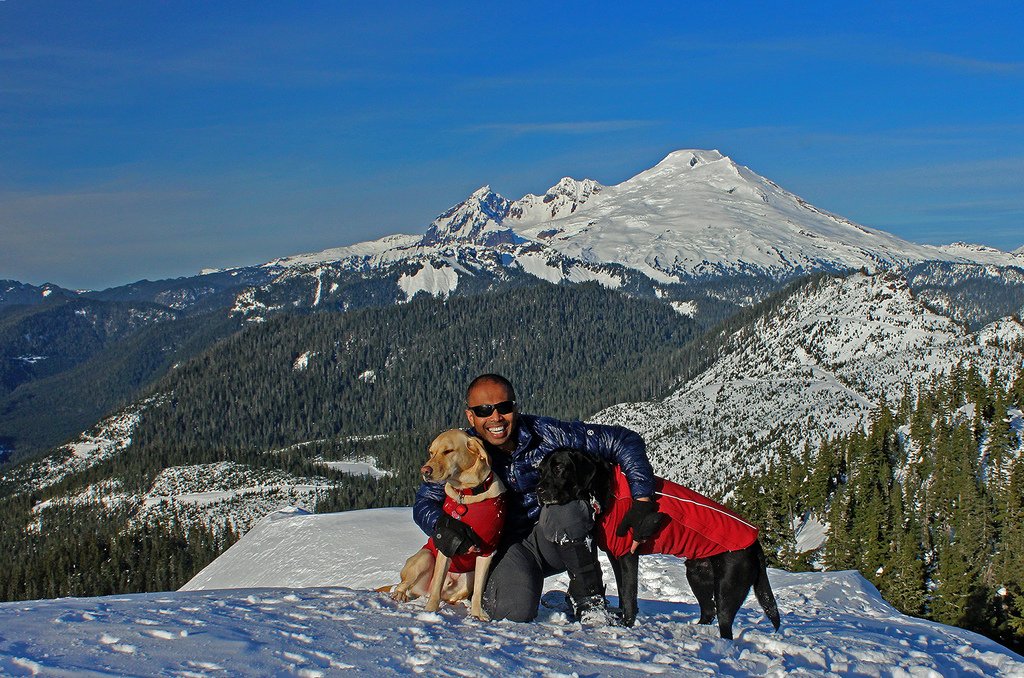 One of the many Goat Mountains in the state and I came across a recent trip report the night before while searching for hiking inspirations on nwhikers.
If you're like me who gets bored easily walking on service roads, then this is not the hike you want to go on. Most of our time was spent on the road, just enough snow to start snowshoeing at mile 4, but not enough to shortcut through slopes. Only the last mile was spent on the hiker's path. There had been just enough traffic on the path that the tracks were easy to follow to the summit.
Awesome views at the top on this clear and sunny day. Mount Baker was just as beautiful as I last saw it.
Met one of the only other two groups on the summit. Not sure what happened the group with three guys I past hiking in, but I hope they made it back okay!