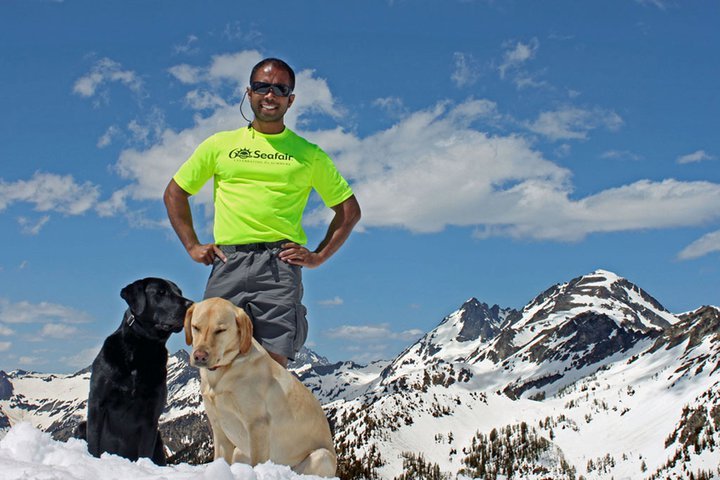 Photos from this trip can be found here.
Now I can't remember where I got the idea for the hike. I tried looking for recent reports on nwhikers and there weren't any. Then I found one from about a year ago trying to get an idea on snow conditions. On the WTA site it mentioned that 90% of hikers visiting the Phelps Creek area tend to go to Spider Meadow or Phelps Basin. A good indication I probably wouldn't run into many people on this mountain.
I had forgotten how long it took me to get to the trailhead when I did Seven Fingered Jack last year. It was 9:30 when we arrived and we were on the trail quarter to 10. We hit patches of snow at 5,400' and soon after it was full-on snow all the way to the top. I had counted on the snow being packed so I didn't bring my snowshoes, just microspikes and trekking poles worked great.
Views from the south ridge was already amazing, although I couldn't see Glacier Peak from there. Once we got to the top the views were even better. Although we could only see the top of Glacier Peak, the rest of the nearby peaks were in full view. Mount Maude situated majestically, with Seven Fingered Jack quietly nestled to the north of Maude. I don't think I was able to see the true finger (peak).
We ate, took pictures, and rested for 45 minutes then headed back down. Got back to the car around 4 and then it was a long way back to Seattle.
Access: Phelps Creek Trailhead
Gear: microspikes