I first read about Breccia Peak while researching Bedal Peak. Then a recent report last week sparked my interest. So I enlisted Dave to check out the peak. The pups stayed home after yesterday's trip.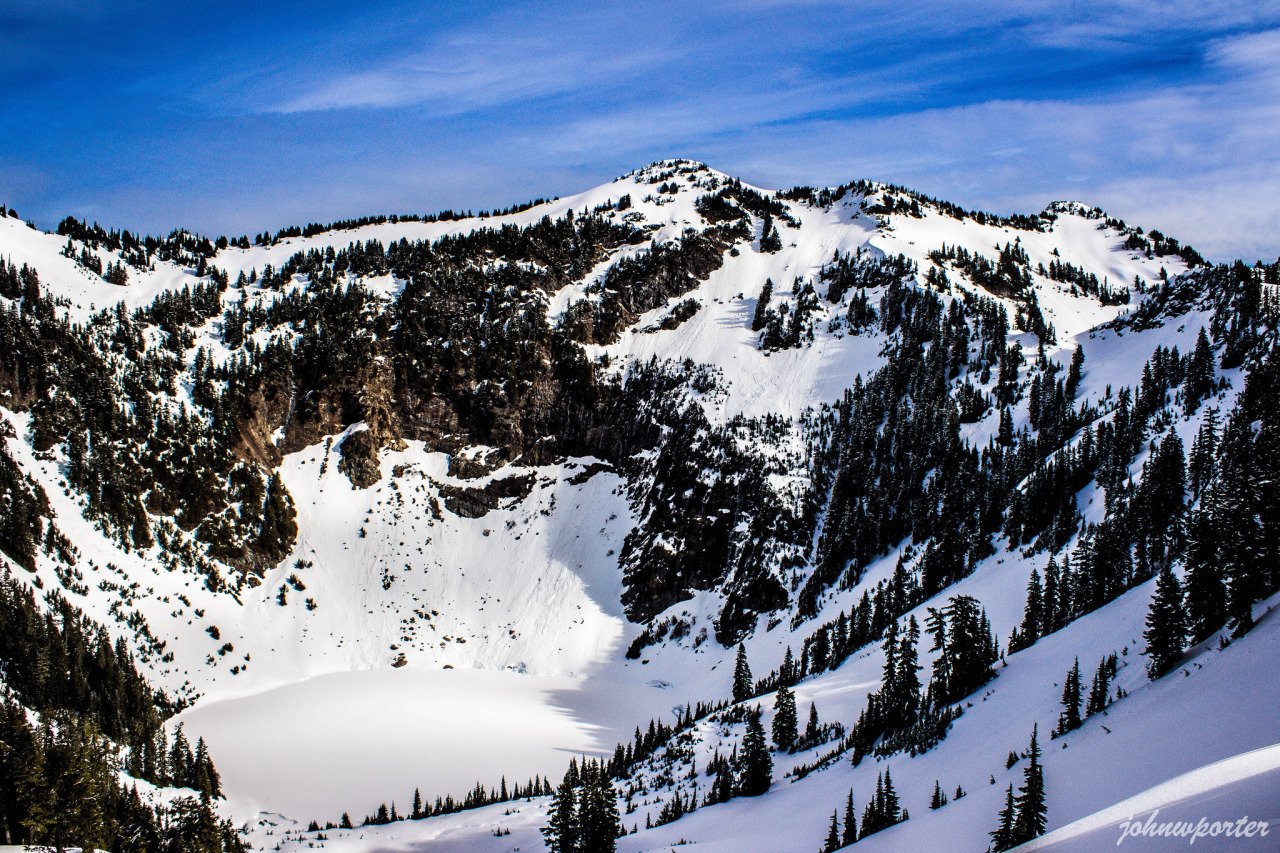 See more trip photos here.
Breccia Peak at a Glance
Access: Lost Creek Ridge Trailhead
Gear: none
Driving to the Trailhead
Mountain Loop Highway looked to have been free of snow for some time this season. The section from Barlow Pass to Road 49 had lots of potholes. So was from the road turnoff up to the trailhead.
No other cars were at the trailhead when we arrived. We sort of expected that since the mountain doesn't get many visitors in a year. The area also hasn't had much snowfall in the past week. So we decided to leave snowshoes back in the car.
See more trip photos here.
Lost Creek Ridge Trail
The Lost Creek Ridge Trail was in excellent condition. So there were just some down trees to bypass. The elevation gain for the first half mile was moderate. Then it pretty much went straight up to Bingley Gap through many switchbacks.
Snow patches appeared just past the gap. Soon, the trail was under full snow coverage. But we could still follow it. The path took us through south of the ridgeline. Later, we came out of the forest and began scrambling.
See more trip photos here.
Getting to Sunup Lake
Two climbing parties were just here last week. So we were able to make use of the somewhat fresh boot tracks to the Round Lake Trail junction. Then Breccia Peak and Round Lake came into full view finally.
From there, we avoided two more ridge knobs by staying in the south. Then we went north to reach Sunup Lake. The lake was still under the snow. So we couldn't tell how big it was. Breccia Peak was now directly north of us.
See more trip photos here.
Breccia Peak Summit Plus Views
The west slope was a bit steep and with ice in places. But the overall snow conditions were excellent. So we were able to make decent steps through to the top. Meanwhile, there was the view of Round Lake at the bottom.
Breccia Peak was another vantage point. Along the way, we had glimpses of the taller neighbors. But seeing Mount Pugh, Sloan Peak, Bedal Peak, and Glacier Peak from up here was just breathtaking. Another group of two arrived a while later. So we chatted a bit.
It was a bit windy. But we managed to stay awhile before leaving.
See more trip photos here.