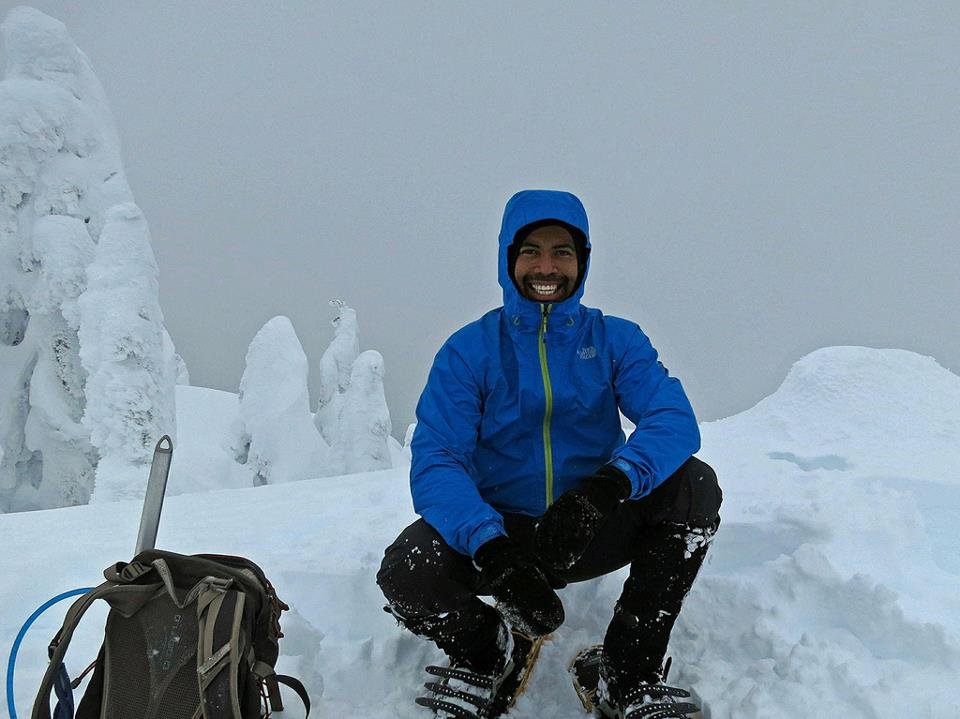 Being that it was Christmas weekend and most were out of town, the road to Skyline lake was very quiet. Saw a few people at the lake before heading toward Heather Ridge. There was only one other snowshoer beyond the lake wanting to get up some place high. So I invited him to come along with me to Sky Mountain.
There area was socked in and there was no view of the summit as we we heading up the ridge. There were plenty of ski tracks in the area, which provided a good indication of the summit's whereabouts.
There were some views at the summit, mostly to the west and the east. Tye Peak was just one peak to the north but it was completely socked in. It wasn't until after we were back down by Heather Ridge that the clouds cleared up to grant some good views.
Snowshoes were needed from the lake to the summit, since the snow was fairly fresh and most trail breaking traffic ended at the lake.