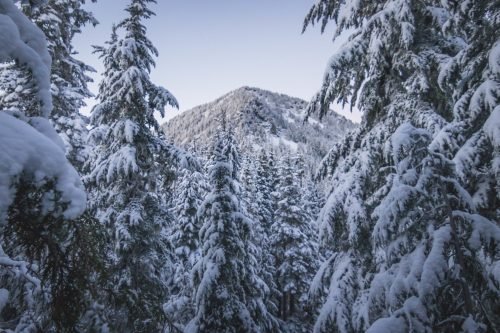 Post published:

2018/12/02
This Round Mountain to the north of Mount Higgins boasts high prominence and fantastic views.
Post published:

2015/11/28
Weather so far has been great this Thanksgiving weekend; pups and I managed to make the best of it.
Post published:

2011/12/09
With an average of 1,500' elevation gain per mile, it felt more brutal than Baring Mountain.