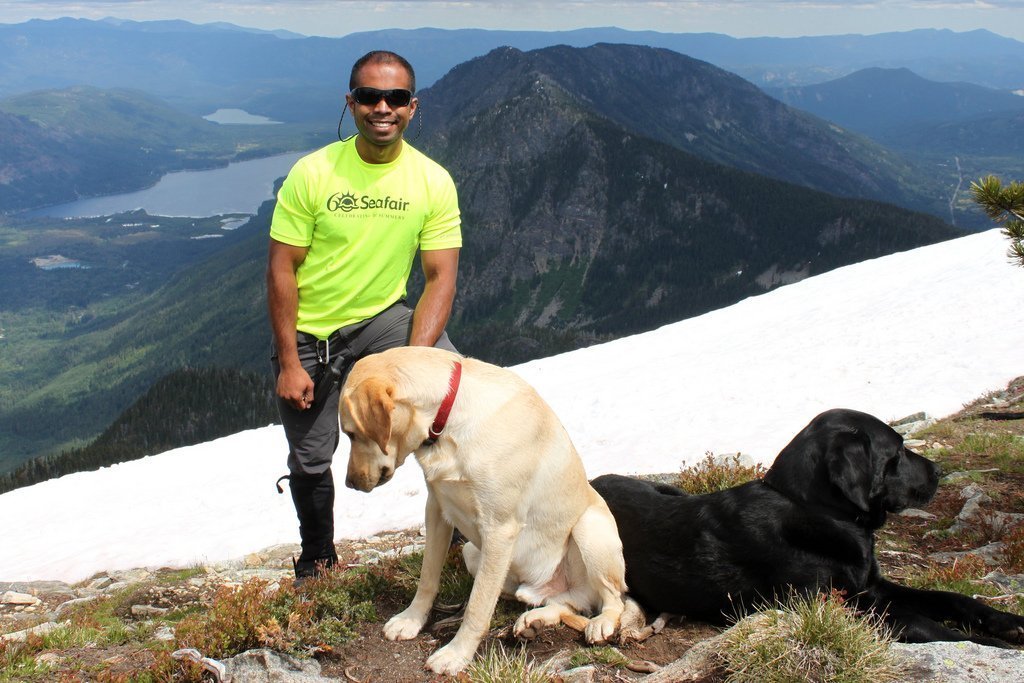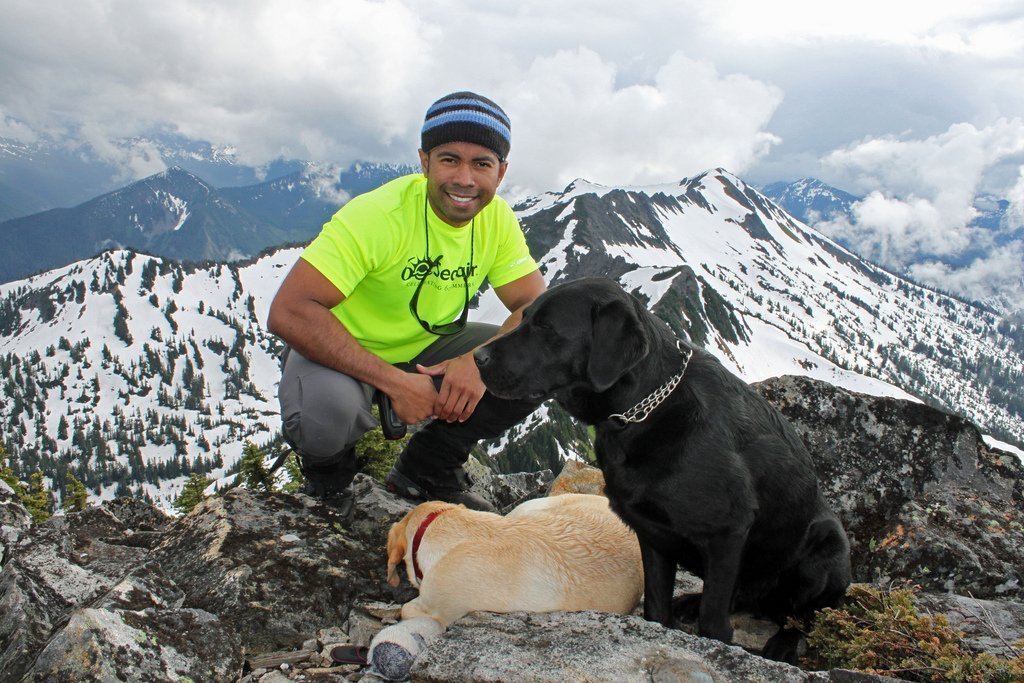 Photos from this trip can be found here.
There was one other car when we arrived at the trailhead. The other party was just out there enjoying the weather. I didn't expect to see too many, if any, out on the trail since it was a Friday. Read a couple of trip reports on nwhikers.net beforehand to get a better sense about the snow conditions.
The trail was in good conditions and absent of snow. The snow started to show up just as we arrived at the ridge and left the main trail. Even with the snow, hikers' path on the ridge was fairly visible, possibly left by the party that was here few weeks before. Mastiff was literally a walk-up except for the section with the jagged spires, which we needed to go around the east side to get through. After that it was a straight shot all the way to the summit.
Originally I was only going to do to Mastiff and coming back to do Howard some other time. But when we got to the summit of Mastiff, it became apparent to me that I needed to do both mountains as a slam—Howard was practically within my reach! Well, maybe by about a mile, but it wouldn't make sense to come back to the area to finish up the third mountain. So killing two birds with one stone was in order.
We literally followed the ridge down to the saddle between the two mountains. It started to rain just as we were walking up the east face of Howard and the rain showed no sign of letting up. We quickly found ourselves seeking refuge in the nearby trees and stayed until the rain stopped. It was sunny when we left Mastiff so I didn't think to bring any of my rain gear, so that was a lesson to learn. Once the rainbow showed its face it was time to start climbing again. As we approached the summit I realized it was too steep of a climb, so we made a detour to head south and got on the ridge that way. Once on the ridge, it was a quick walk-up to the summit.
The weather stayed sunny the rest of the afternoon and it made our stay on Howard so much more pleasant. With Rock to the southwest and Mastiff to the east, our mission was accomplished.
Used trekking poles and microspikes for balance and traction in the snow. Snow was packed, but the outer layer turned slushy as it got warmer, so traction was very much needed.